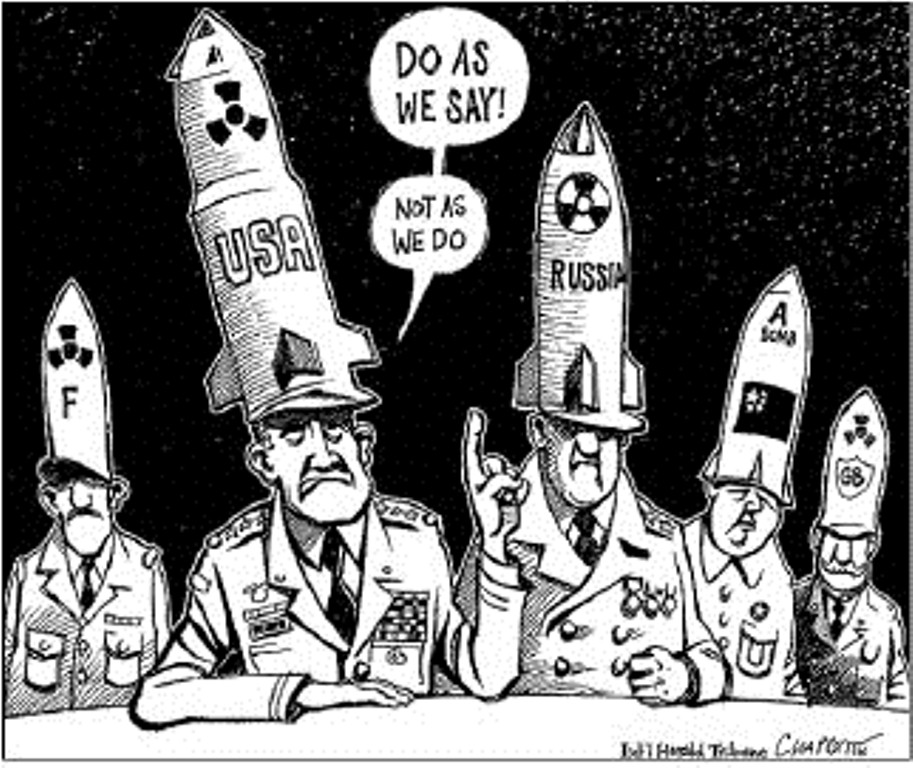 aka: "make the world pay attention to us"
Obama just dumped
another
trillion dollars (that's a lot of denied health care, a lot of deaths of US citizens), into strengthening the US's Atomic-bomb program...trump's running with that, he needs a bigger stick too.
A trillion for A-bombs, PLUS nearly a trillion a year for the Pentagon and permanent war = no money left for health care.
Trillions for war, not a dime for you.
Let 'em protest, they'll still vote us back in again next time, the TV controls them and we control the TV, 'they can't look away.'
They're helpless in front of the tube; we tell them what to think about, and don't tell them what we don't want them thinking about..."your mind is totally controlled, it has been stuffed into my mold."
That's the way we do it