QUESTION:

I know for many years the Democrats have been represented with the symbol of a donkey, and the Republicans an elephant. What is the history behind these choices, and were they made at the same time? Did each group choose its own animal and promote it, or was it something that became common from press coverage, like the colors red and blue?
The donkey came first. When Andrew Jackson, who was a little rough around the edges, ran for president, his foes attempted to portray him as a donkey. Jackson actually decided he kind of liked the comparison, since donkeys are tough and hardworking and so forth. So he appropriated it (in much the same way that the generation immediately before him appropriated the originally defamatory "Yankee Doodle"). And after Jackson,
every
Democrat for generations claimed to be an incarnation of him, so they all embraced the donkey, too.
The elephant became the GOP counterpart thanks to the work of one man (and, really, one cartoon by that man). That man is Thomas Nast, the legendary political cartoonist of the Gilded Age, and someone who has a strong case as the most influential American artist of all time. His drawings, published in
Harper's Weekly
and other publications, shaped elections for decades. Here's the 1874 cartoon where he created the Republican elephant: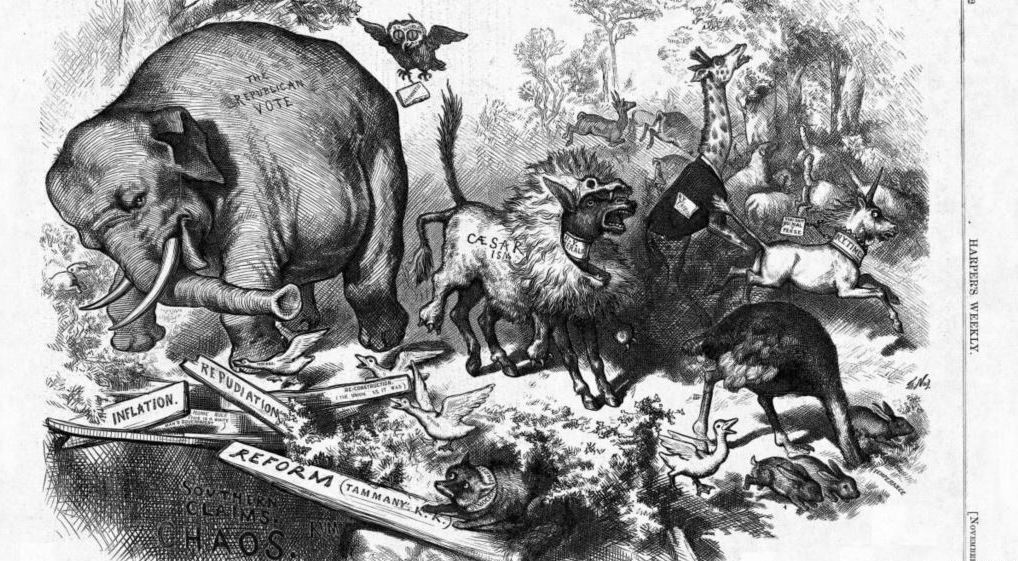 The notion stuck very fast, and it's been the elephant and the donkey ever since. Though it should be noted that local branches of the parties sometimes had their own animal symbol. In Louisiana, for example, the Democrats were associated with a rooster for many years, and in New York (particularly NYC) it was a tiger.
Incidentally, Nast is also known for "creating" another famous character. Here is that drawing: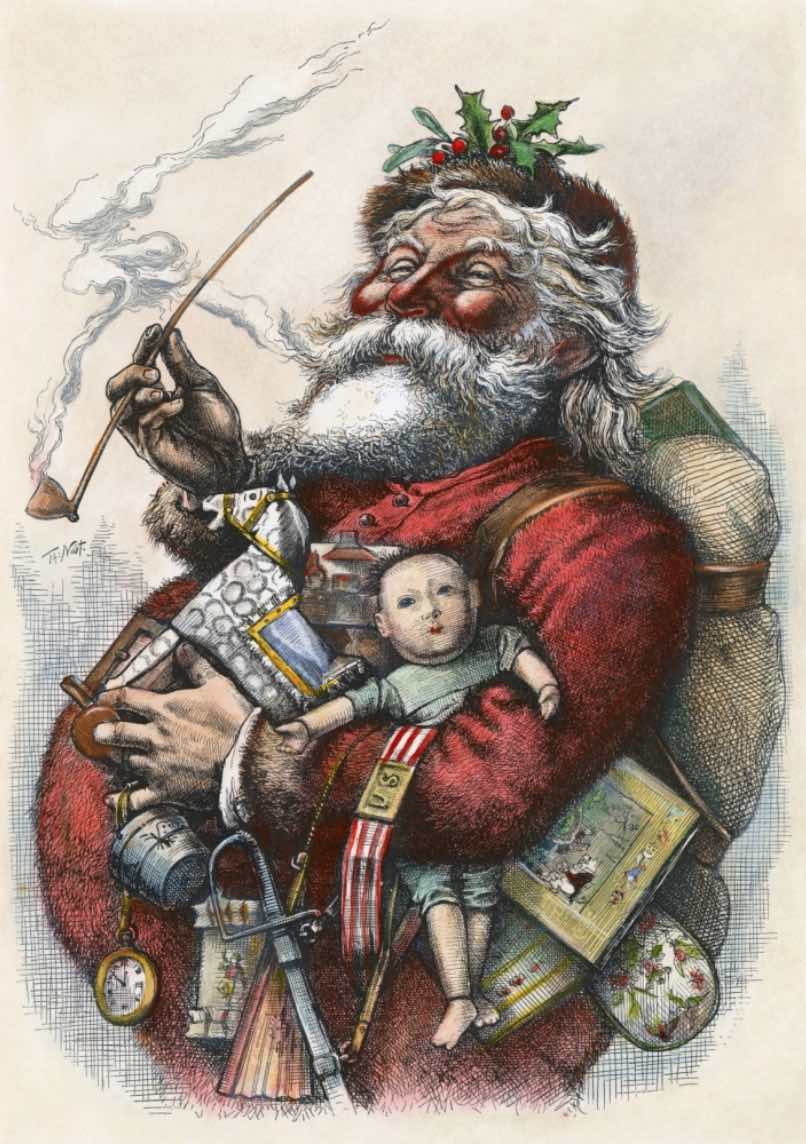 Santa predates Nast by a fair bit (500-1500 years, depending on your interpretation), but he didn't really begin to get popular in America until the latter part of the 19th century. So it was up to Nast to determine the "look" of Mr. Claus, with the rosy cheeks and beard and red suit and black belt.