So with first morning coffee I check the radar and see a line of red coming from 50m/80k out, and put down the coffee and hop on the bike b4 the rain get here... get back and I have time to mow some lawn on the side of the driveway...
..an I'm mowin the lawn and I feel a few drops, and then big drops, and lightning... I head for the garage, mower in garage, head for the house, it's pouring cats and dogs... close the door and look over my shoulder and it's 'what the fuck!' The whole thing accelerates and there is a full blown sideways monsoon going on out there, the trees are doing things I've never seen them do before and it's all sideways grey...wow...what the fuck is goin on out there...and it stays that way for two or three minutes and lets up...and five minutes from the start it's done.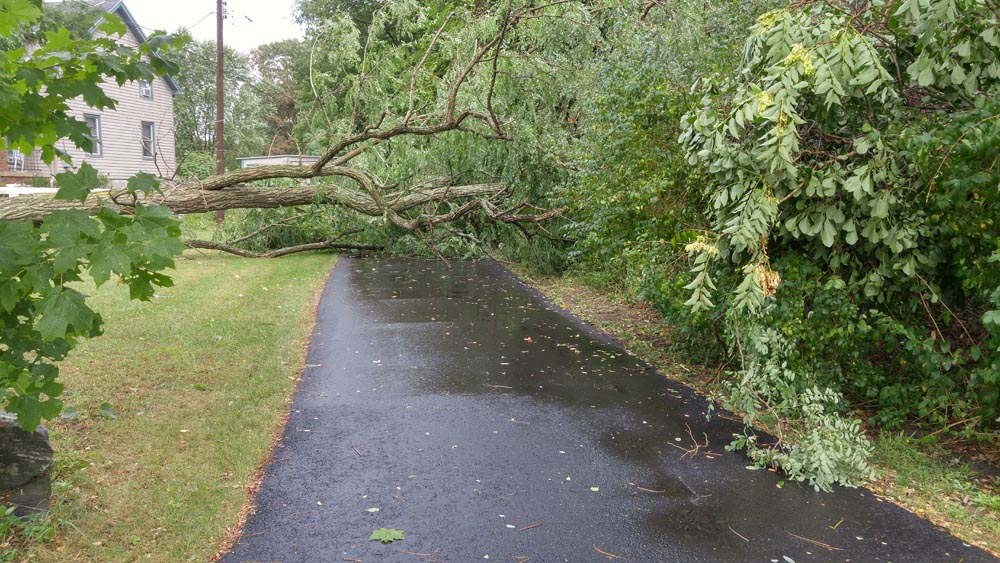 So I guess I'm not goin to work this morning...well, not my job anyway...
The bad news is 40'/12m of tree tore up the neighbors fence and blocked me in, the good news is
the nastiest part
, the top 30'/10m fell beyond the driveway into the woods beyond where I don't have to clean it up
What grows up, must come down.
Free firewood, right there on the lawn
(two other trees snapped, in the upper left, wikid wind).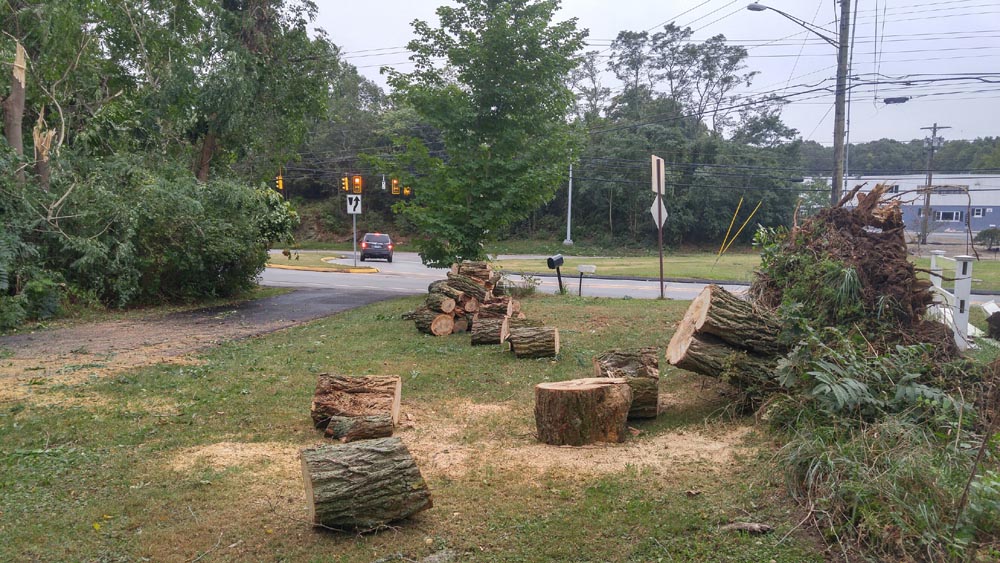 ...I don't have to mow around the damn tree anymore
If you don't like the weather, wait two and a half minutes