Portland stabbing: Arrest made for theft from victim's body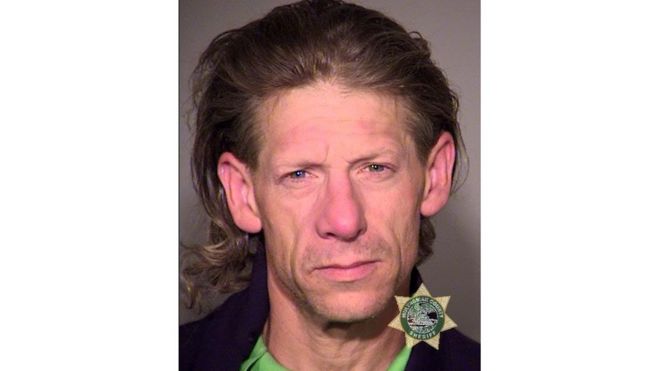 The suspect faces charges including abuse of a corpse and evidence tampering
Police in Portland, Oregon, have arrested a man suspected of stealing belongings from one of two people stabbed to death on a local train earlier this week.
George Elwood Tschaggeny, 51, was found wearing the wedding ring of one of the victims, Ricky Best, police say.
Mr Best, 53, was killed when he intervened to protect two young women from anti-Muslim abuse last week.
His ring and backpack were stolen after the stabbing on Tuesday.
Mr Tschaggeny has been charged with theft, tampering with evidence, and abuse of a corpse. He is due in court on Monday.
Mr Best, an army veteran, and Taliesin Myrddin Namkai-Meche, 23, have been hailed as heroes for their actions.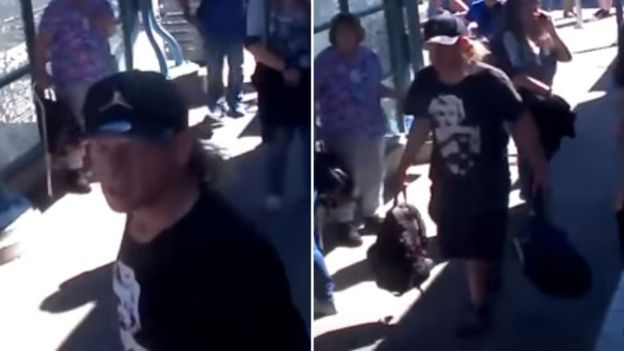 CCTV footage of the suspect, carrying Mr Best's backpack, helped identify him