Maroual wrote:
Zurkon_Wax wrote:
Various Artists and Loss Leaders #23
1970. The Now sound
GER Warner Brothers WS 1874
Hi Zurkon Wax,
It seems that there were three different variations with catalog number WS 1874.
The two others are Going Home (US and/or UK release):
and The Now Sound: 14 Hits From The Underground (aussie release):
Could you please tell which tracks you have on your record?
Thank you
So far as i know there only three releases of the this album (Germany, USA and Australia) I've never seen the USA version but the Aussie version is a single sleeve with the same picture as the inner spread of the German Cover.
Here are the labels of the German version
Label A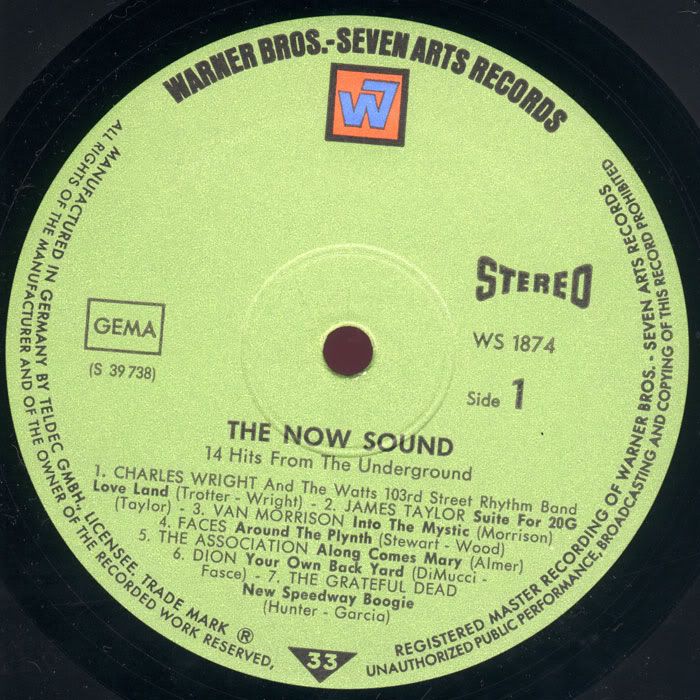 Label B