We're gettin' the triple whammy...WalMart want's to abandon their regular (huge) store and build a new SUPERCENTER WalMart here, overlapping into a protected wetlands zone, AND (get this),
right next to and up a hill from
our town reservoir. Based on the traffic to the regular WalMart we suffer under now (a few miles away), traffic to the new supercenter next to the reservoir is conservatively estimated to see over a million cars a year, creating a major runoff pollution problem for our town's water supply...once it's polluted, it's game over, (I asked at the hearing last night if we could buy bottled warter in the supercenter, lol).
So in a nutshell, we're going to over-run a wetlands area AND pollute the town's water supply...so we can have a bigger WallMart.
The DEP did approve the plans, several enviormental experts scoffed the DEP's approval for the plans ad they contained grossly misleading info, AND ommitted other important info (gee, not this tactic again). They made a change to part of the plan and were trying to get the wetlands board to approve the change last night, (small victory, we stopped them for the time being), as it became clear that to approve the change meant in truth, approval of the whole plan, (sorta a WalMart bait-and-switch). Most of the towns people were too smart for that shit but the chairman kept trying to get the townspeople to shut up about the wetlands and reservoir, and instead limit the discussion to just the changes in the plan. Interestingly enough, the proposed change also pollutes the water supply so even limiting the discussion to the proposed changes yeilds the same result. The chairman had his hands full trying to keep the angry townspeople quiet, but in the end we were able to cancel the walMarts hopes of getting their bait and switch approved last night, and the overall permit may now be reviewed and totally rejected, (that's what we want).
The people won last night. Next meeting May 14 where an independent enviormental analysis will be called in.
Amazing to see the ruthlessness of the WalMart lawyers. There's a lot of money to be made if they can get permission to ruin the wetlands and pollute our reservoir.
BTW, it's the reservoir I often post bike riding pictures of in the "What are you listening to now" thread...let's have a WalMart SUPERCENTER instead of this...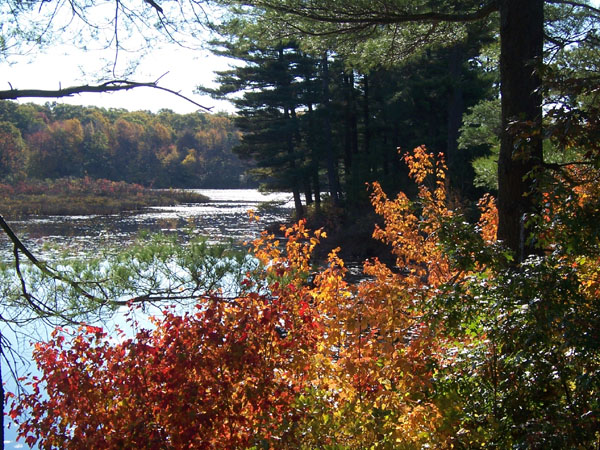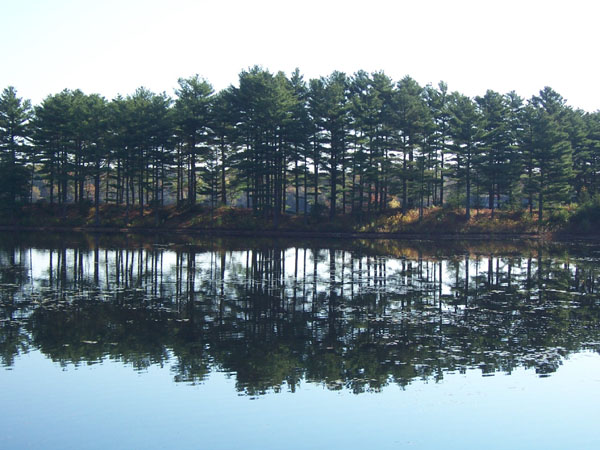 There's a ton of money involved and WalMart has been fighting hard...but in this case, it's not going too well for them...so far.
WALMART DRAWS A CROWD_BUT NOT TO SHOP
THE HIGH COST OF LOW PRICES