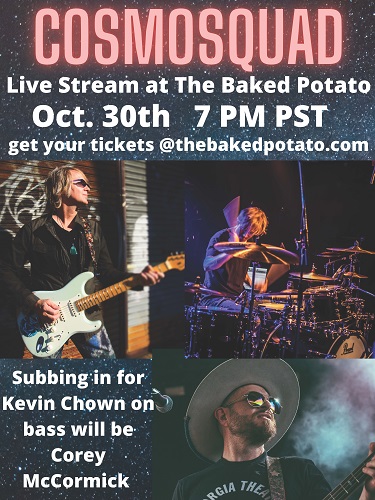 I decided to do this tonight.
That's right. It's the:
ZZ-WCC-SC
STAY AT HOME EDITION
Live stream from the World Famous BAKED POTATO
Cosmosquad is an awesome power trio.
Jeff Kollman has great guitar tone. Similar to Jeff Beck in sound and gear.
They opened for The ZAPPA Band last January.
They will be worth the eleven bones.
Tune in early(6:30) if you buy it. They play old shows for the opener.
Have a great weekend everyone!