2 dead, gunman at large in Central Michigan University shooting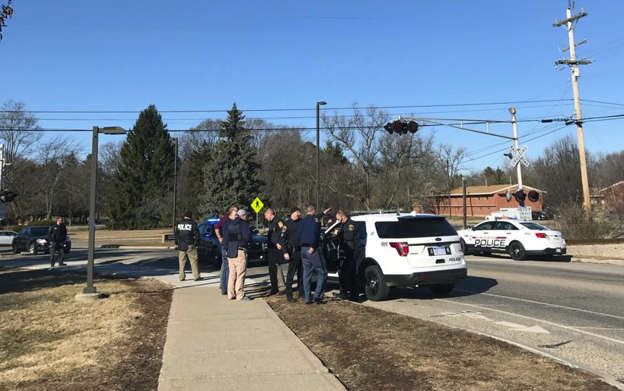 Two people were killed in a fourth-floor room of a Central Michigan University residence hall early Friday morning, police and the university said.
The two who were killed were not students, the university said.
(Current reports say the victims were his parents!)
Sources told the Detroit Free Press that the victims are believed to be the shooter's parents. The situation is believed to have started from a domestic dispute.
The suspect is still at large. He is considered armed and dangerous. The entire CMU campus and most of Mount Pleasant, where the university is located, is locked down while police from local, state and federal agencies search the area.
The person of interest is James Eric Davis, Jr. He is a black male, approximately 19 years of age, 5-feet-10 and 135 pounds.
Friday is the last day before spring break. Many students had already left campus, but others were planning to leave today.
CMU is asking anyone who is planning to come to campus today to pick up students for spring break to stay off campus until further notice. University officials are asking them to go to a nearby hotel, where university staff will be on site to support the families.
CMU is a university of about 25,000 students, located in mid-Michigan. It is about an hour north of Lansing, the state capital and about 2 1/2 hours northwest of Detroit.
Gov. Rick Snyder also tweeted in response to the incident.
_________________
*********************************************************************