My wife bought the plane ticket and the David Byrne ticket as a Christmas gift. So, once I resigned to the fact that I couldn't go, she was able to get the plane ticket refunded and sold the show ticket back. Dunno if it was for full value and didn't ask. I'll see the show when they come to Chicago.
Since I had already planned on a weekend off, I decided to take a road trip to St Louis.
St Louis has a record store called Vintage Vinyl. I drove there Friday and came back on Saturday. Found plenty of tunes, vinyl & cds. They don't have a deeeep collection for completists, but they have at least something by most artists you can think of. Worth the trip. This is the only picture I didn't take and they have a painting of Chuck Berry on the side now.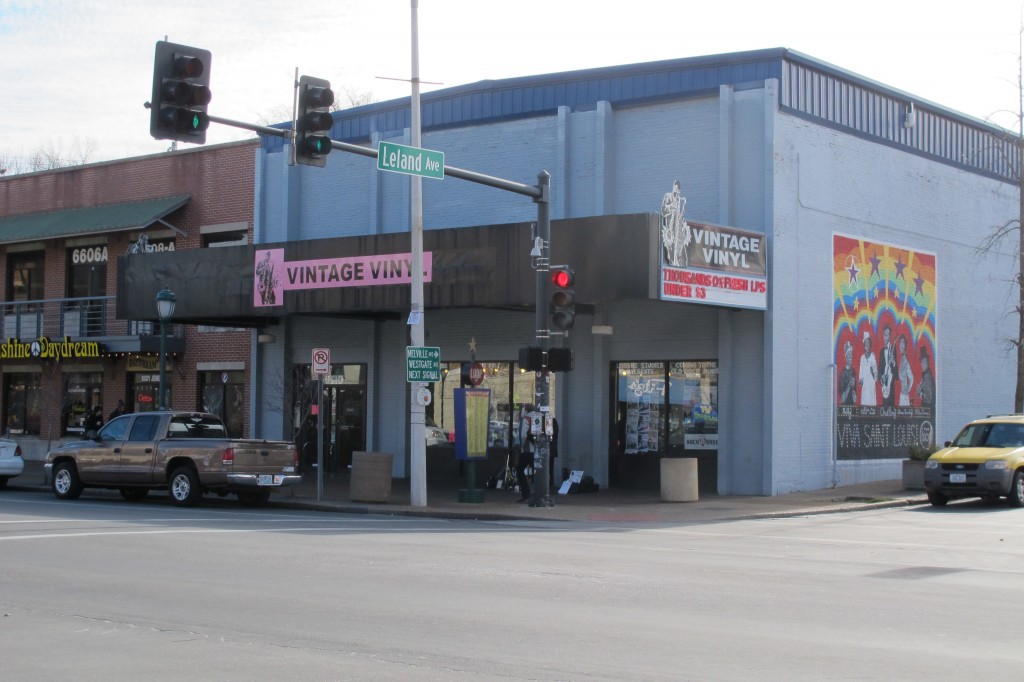 The area that Vintage Vinyl is in has lots of music stuff. The sidewalk has Walk of Fame stars w/ Miles Davis, David Sanborn, Bobby McFerrin etc... and a statue of Chuck...
Also in that area was a blues guitarist playing the Spider Man theme and a flutist playing the I Dream of Jeannie Theme. (Not simultaneously)
Fitz's Rootbeer is pretty damn good and the restaurant had a long line out the door...
I stayed at the Moonrise Hotel, which had a moon on the roof...
and from the rooftop bar...
Then the next morning, after going record shopping again, I stopped for a nice Raspberry Concrete. They had 4 lines each 5+ deep. This town likes custard!