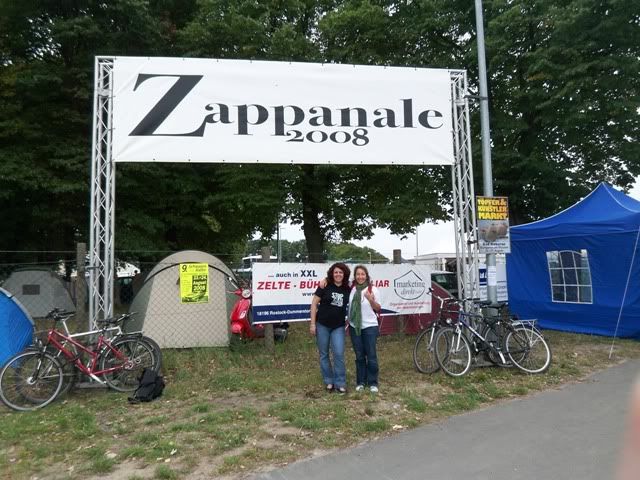 Our second trip to Bad Doberan for the Zappanale Festival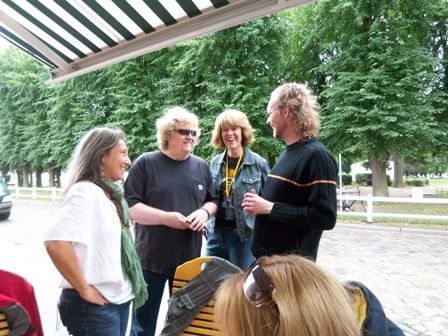 Having breakfast at the Kamp Theatre in Bad Doberan and Denny Walley and Janet the Planet stroll by.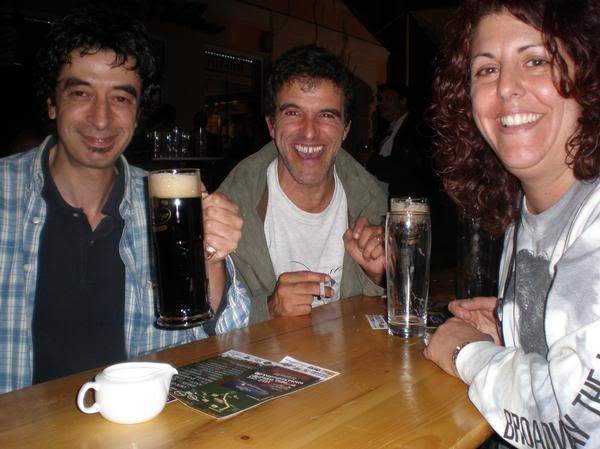 Tony Carbone & Main Well from Low Budget Research Kitchen and I discuss which songs I am going to sing for them.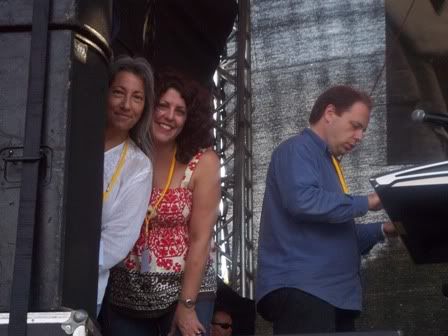 This was taken right before I went on stage to sing.
Stanley Jason Zappa, talented and very down to earth.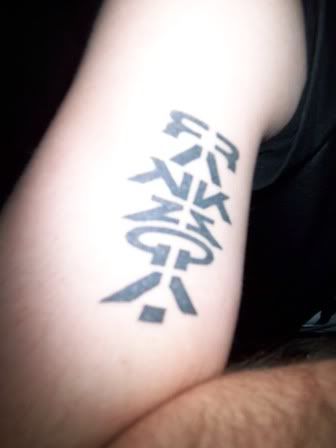 A Zappateer with his new FZ tribute tattoo.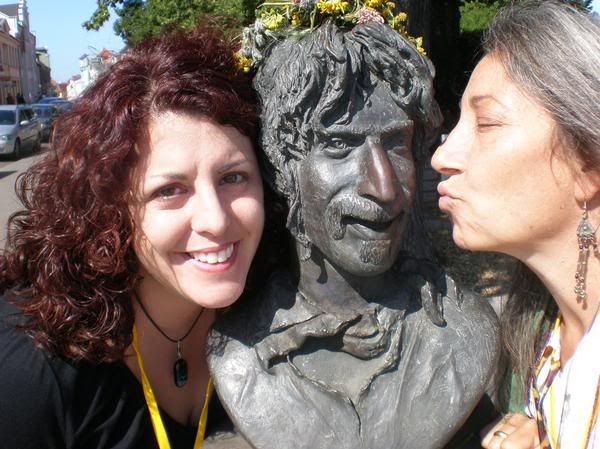 I don't care what people say, the FZ bust in Bad Doberan is a great place to spend time and ponder. I rubbed his nose for good luck! Our hotel room overlooked the bust which we could see from our window.
Link to my performance of
Montana
with Low Budget Research Kitchen, the best band from Portugal you never heard of!
http://www.youtube.com/watch?v=0pWhsnESYP0
Daisy
_________________
"Without deviation from the norm, progress is not possible"- Frank Zappa