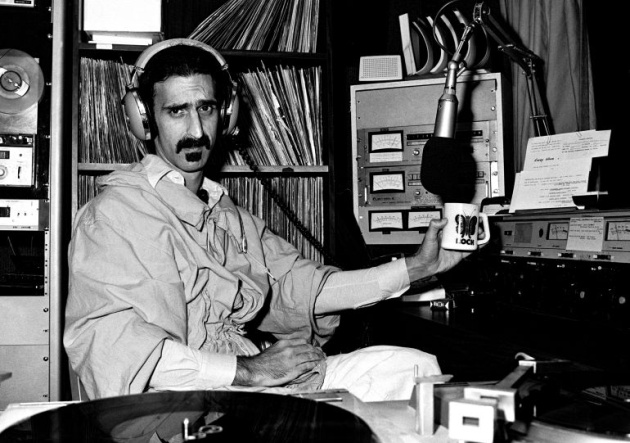 I would tend to agree he looks more '70ish than '80. That's definitely a WKLS 96rock Atlanta mug in his hand, and he did play two shows in Atlanta on 25 October 1981.
It appears gettyimages screwed up, indeed. I sent 'em an email. We'll see if they change their caption.
It could be 19 September 1977.
1977 09 19 - WKLS, Atlanta, GA
40 min
Regyptian Strut
Naval Aviation In Art?
A Little Green Rosetta
Duck Duck Goose
Down In De Dew
For The Young Sophisticate
Pedro's Dowry
Purple Lagoon
Illinois Enema Bandit
Pull The Plug - Starz [announced, but not on circulating recording]
Here's the gettyimages link
https://www.gettyimages.ie/detail/news-photo/singer-songwriter-frank-zappa-plays-dj-for-a-day-at-wkls-96-news-photo/601188106