The Forum Killed Arkay wrote:
Yeah, good stuff. My wife and I have gone eagle watching the last couple years, but didn't this year. We had enough snow without going out of our way to find it. But, if ya like the birds, my wife took these pics yesterday. She sees the hawk outside her office window every day. The pelicans and the coots are on Fox Lake, IL near where we live. Pelicans are rarely seen around here ever. Coots are only seen in this area at this time of year. If you've never heard of a coot outside of any given hillbilly shoutin' "Ya old coot!", they are sorta like a duck except the white bill and chicken feet instead of webbed feet. They can't fly very well, so they need to sorta "walk on water" to get going, which is what the picture shows.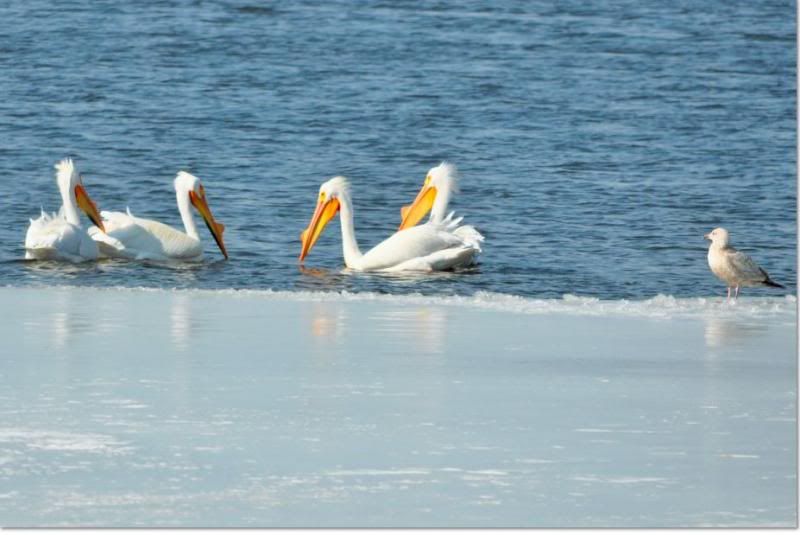 Lovely pictures, Arkay.
BRAVO - I'm sure, considering the life I've led, I taste crap as well...