cory1984 wrote:
Now that the CDC is recommending people wear masks in public I wasn't certain how to proceed. I'm not one to jump on the panic bandwagon, but I do want to keep my household and others safe. I ended up wearing a polyester fabric Spider-man mask to the store. I made some people laugh, and I'm fairly certain I made at least one kid's day. I'm glad I took the route I did, no matter how you feel about this situation it doesn't hurt to make the best of it.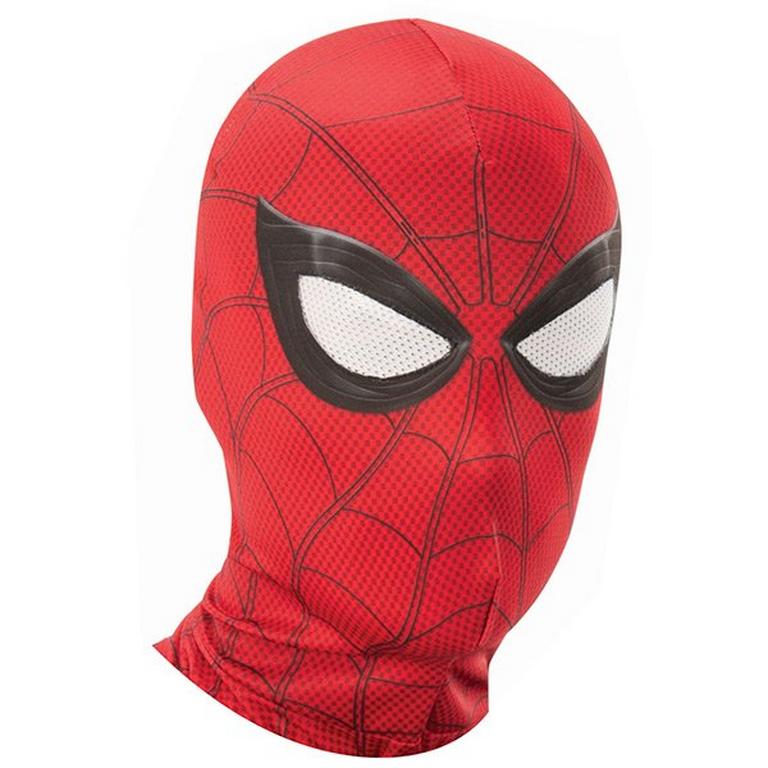 Hell, it was probably the only mask that was available too. I work at a hospital and the "bosses" are (or maybe were, by this date....I was off the last few days?) making people take their masks off in the halls , as to NOT SCARE visitors(what few were allowed in, mind you). I am not a nurse....but a "lowly" housekeeper (according to these "bosses") ,and we housekeeping staff are good enough to go into "infected patient" rooms to clean, but not always allowed an N95(the only mask with any effectiveness against the virus)...or "eye shields. By the way, funny enough , no one I see in public has goggles on....and if you work in a hospital a shield or goggles for your eyes IS required (as far as the PPE descriptions I've seen and read) for protection from an infected patient. So is this another "hidden fact" so that there's no run on buying "face shields" or goggles?
Tensions are running high at work, because some "favorites" get a new mask each day, while the few of us that DO score an N95 , have to wear it for 8 days! End of shift they give you one paper bag (to last the 8 days) to store your "dirty" mask in! I, luckily , have some Lysol disinfectant I keep in my trunk of my car ….that I spray my lower clothes with, and the mask and bag. There's nothing else we can do except spray and pray. I wonder ,"Will I get another N95....?" As the days go by, ….and also is that Lysol ruining the mask, but also how can you wear a mask into a hacking, infected patient's room and expect that it is still a "good" mask when you leave that room? I would be afraid to know for sure....because if I lose that one N95....I know I'll be given a regular surgical mask to wear,...and that's worthless in that close proximity to very sick patients. I sit in my car in the morning and try and get myself to go back to work....but I've been there so long, I'd never get the pay I get there anywhere else....and yet I could get sick and maybe sicken my family too....or die. But we all straggle our way back to the sick and weird state of our workplace...and hope that the "numbers" start to back off ,and maybe a stock of masks might come in and make things feel safe once more. It's not only us housekeepers that are denied N95's ...it's some nurses too. Favorites have a new one "per-day" ….us underlings get when they feel like giving. I feel like "part of an experiment".
A younger "boss" in our department was saying the other day, "Hey it's no worse than when AIDS came up, I'm sure! Ha, ha!" I confronted him and said ,"I was here for the rise of AIDS. The thing with AIDS was that it wasn't 'air-borne'." It caused panic....but no one denied you protection. Also you knew , pretty much, that it was blood borne ...and contact had to be close. This boss is about 22 years old....and no way could he have even been born in the mid 1980's when AIDS first popped up. I started working just before it all hit, and believe me , this one has a wider fear factor.
I may be glad to have a job....but the line is coming soon where it may NOT be worth putting my health and my children's health on the line , due to management not making masks available for all workers with risk of exposure. Besides ...all elective , non-immediate surgery and procedures are cancelled....and our place is mostly empty....we could just "go under".
This thing could just go right out the window....and take a good portion of health care with it. Nice, huh?