Been and Gone: Gail Zappa

Our regular column covering the deaths of significant - but lesser reported - people of the past month.
Gail Zappa spent the latter part of her life fiercely defending the musical heritage of her husband Frank who, together with his band, The Mothers of Invention, was one of rock's more eccentric talents. They met when she was working at a New York nightclub, where her first impressions were that he was remarkably casual about his personal hygiene. This did not prevent the couple eventually moving in together and they married a week before the birth of their first child, Moon Unit. The relationship survived the pressures of a rock lifestyle until Frank's death in 1993. He left behind a huge body of unreleased work which she issued over the ensuing years. She also came down hard on anyone who attempted to cash in on the Zappa legacy, including clamping down on tribute bands.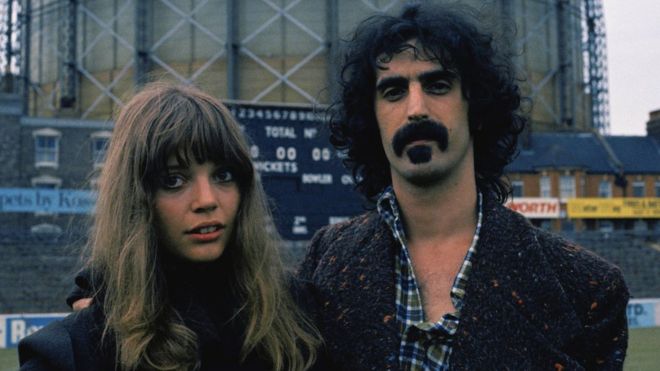 Gail and Frank Zappa were married for 26 years until his death in 1993
http://www.bbc.com/news/magazine-34711599