CORRUPTED is the word that is the most employed in the news here today about Trump and Stone.
Some, like Pedro, adore those corrupted men, but I sense that common folks don't.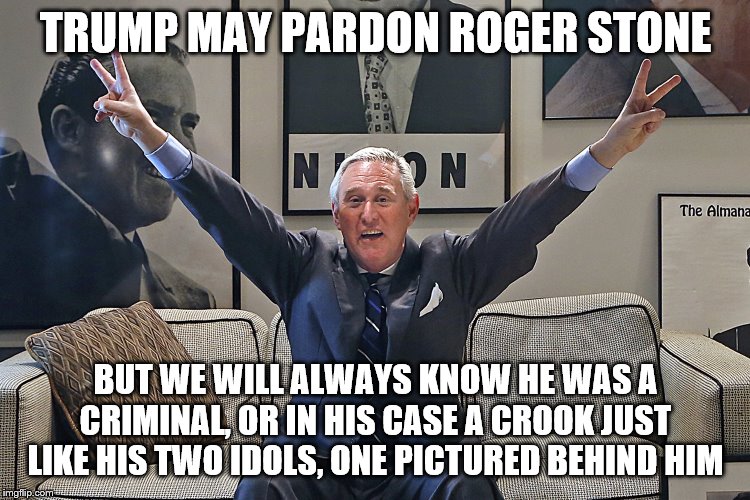 And the Trump polls now are a beauty
Averaging 55% against him, and the habitual 40% of blind idiots.
About the same for Biden, 55% in for him.
But too soon yet. A lot of things will happen.
Who knows ? Trump may declare voting is illegal.