Britain's oldest men mark 110th birthday
Britain's two oldest men, born on the same day, have been celebrating their 110th birthdays.
Alfred Smith, from Perthshire, and Robert Weighton, from Hull, were born on 29 March 1908.
Robert, who now lives in Alton in Hampshire, said he was just "one of the lucky ones" to live so long.
Alfred, who continued to work on his farm at Kinfauns near Perth into his 80s, said he benefited from having a job he enjoyed.
The men have never met but exchanged birthday cards in recent years.
It is not known which of the men was born first.
They have now lived through two world wars and 29 general elections.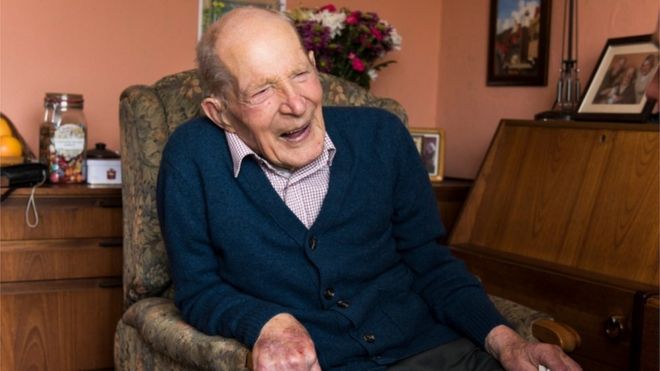 Alfred Smith spent much of his life in farming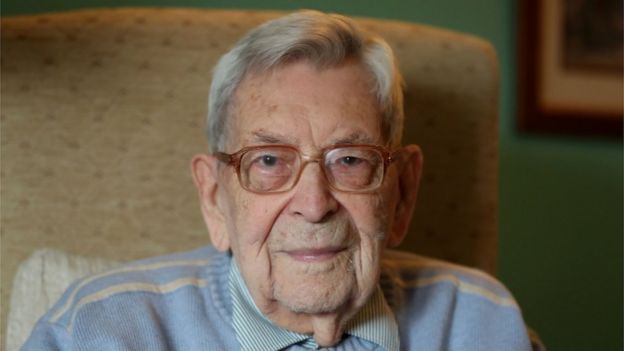 Robert Weighton said living so long was largely a matter of luck
http://www.bbc.com/news/uk-scotland-tayside-central-43583260