OK, this is my last picture post of the tour.
During my first day there, I took the subway to Hollywood. As subways go, the decor wasn't half bad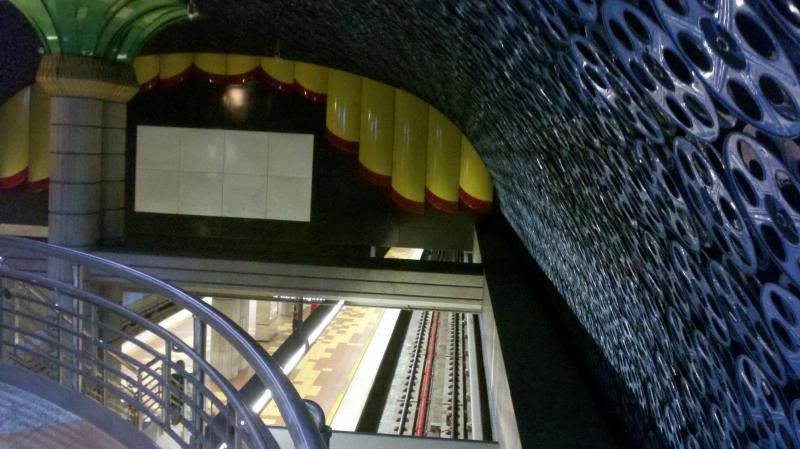 Some of LA reminded me of downtown Chicago. Some ways good, other ways were more about people sleeping in doorways. This poster on a streetboard caught my eye.
Hollywood may be mostly homosexual strip shows, porno shops and pot distributers (local news had 3 stores ripped off in last month). But, not every city has busker bagpipes! (Ukelele too, though no picture)
The real reason I went to Hollywood was Amoeba Music. I had to take a picture from across the street in case anyone was wondering if Jack in the Box was still around.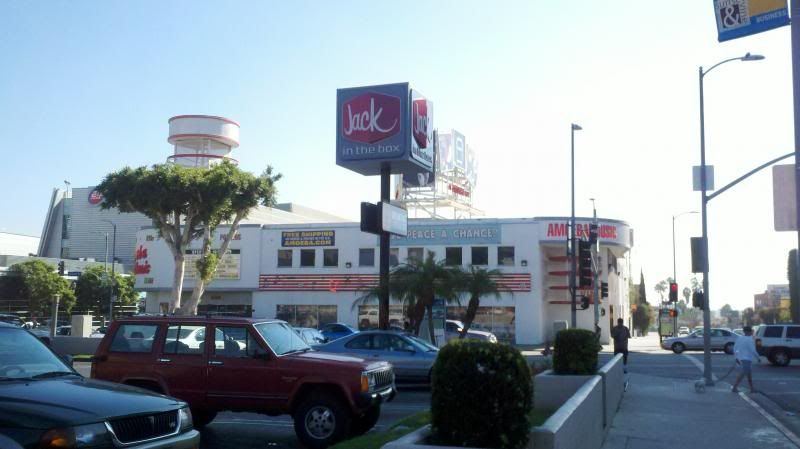 Took this picture in the store. This is just the Used FZ Cds on the top shelf. There were more below. And used FZ Vinyl. And new FZ cds. And new FZ vinyl. A bit pricey, but great selection, imo.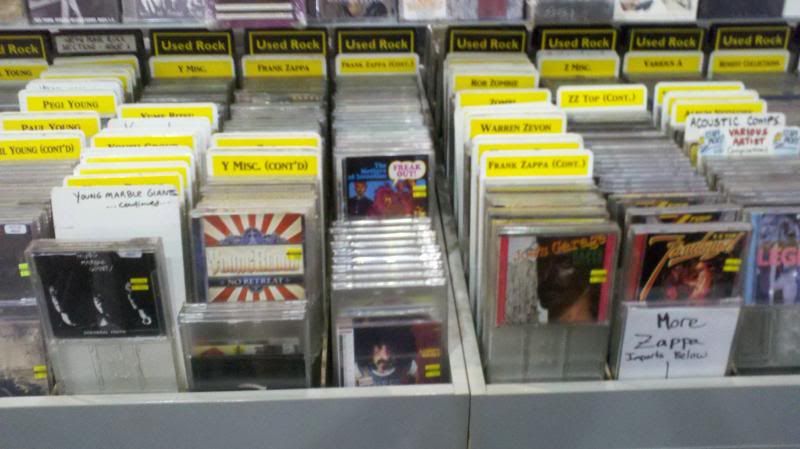 Just down from Amoeba. A restaurant. What do they eat there? I didn't find out.
I've got to give a shout out to Jose, who made my breakfast every day. Chorizo and Eggs with Hash Browns, Beans and Rice, Tortillas and Salsa, freakin dynamite!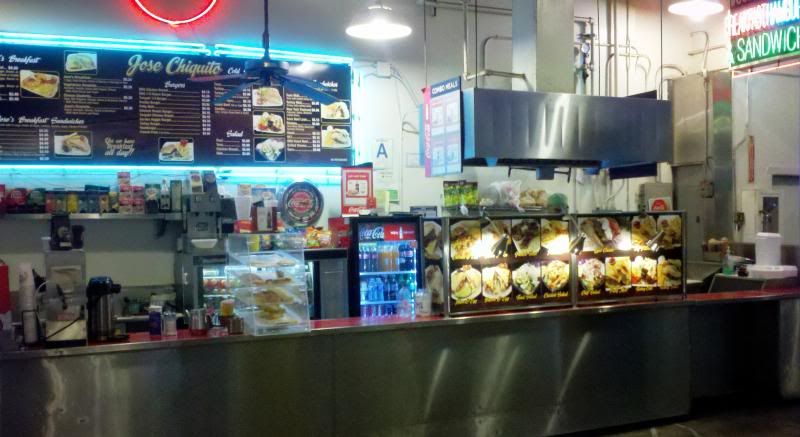 I'd eat a block or so from my hotel since there was this indoor street market, which had many kinds of food to choose from.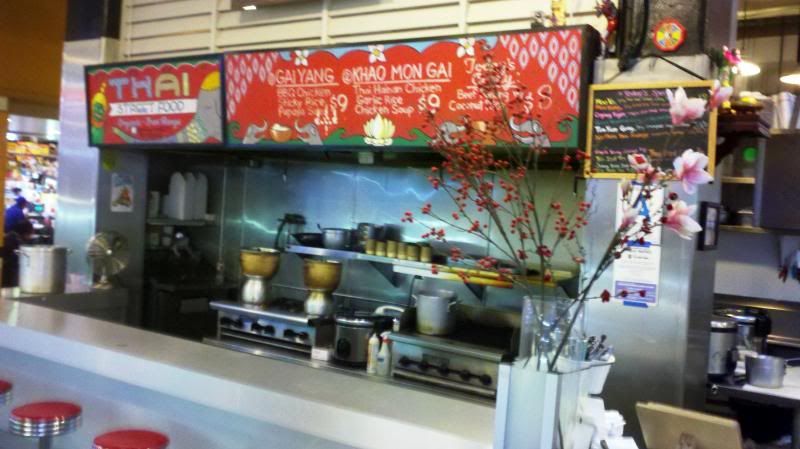 Salvadorean food. Pork tamales and Revueltas O Mixtas de Chicharron, Queso y Frijoles, yum!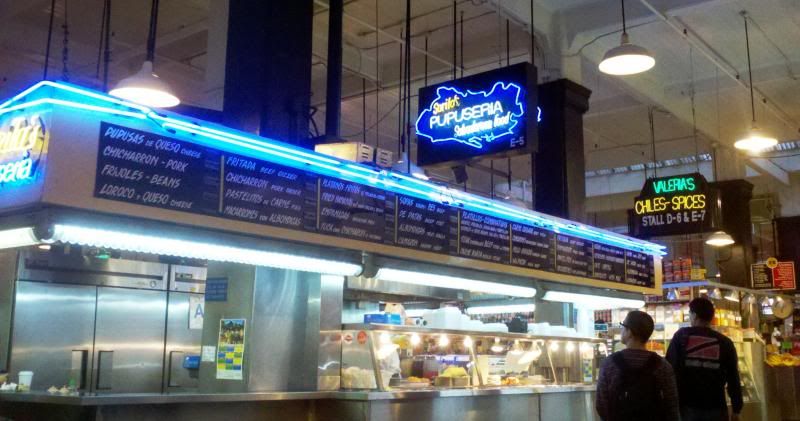 Not just cooked food either. It was a whole market, fruit, vegetables, candy, spices, very used jewelry, the works!
I've since heard there is a market like this in Milwaukee, so I'll be lookin'. Maybe the next time I'm in LA, I can check out this joint.