BillyDaMt wrote:
Wow
This one from the 88 show is bitchen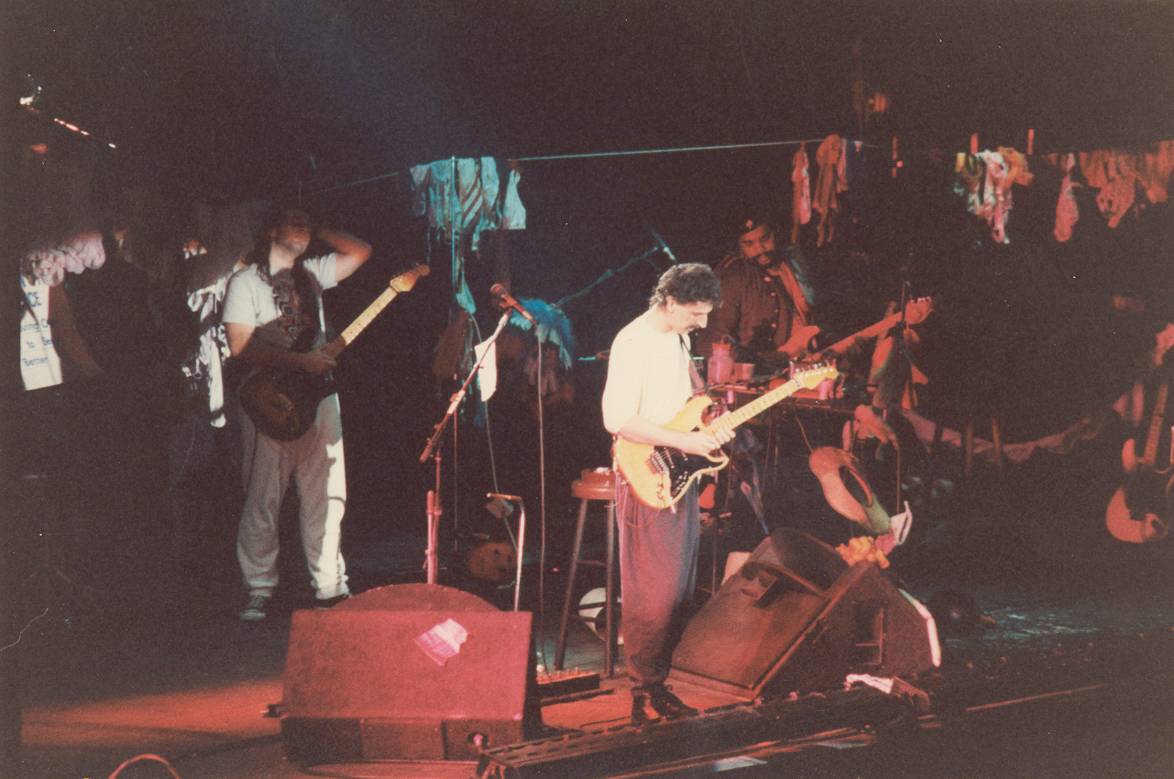 Forget the quality of the camera (its fine by the way) it is a magnificent angle and composition, this reminds me of a Bruegel painting.
I'm sure FZ had the Fender XII (known as the Fender Hockey Stick) during the '60s. There are some photo's of him in the studio - FZ wearing a striped shirt with headphones.
The 12 String Hagstrom as seen in the Orange Mystery CD book is not a Fender, or a jazzmaster. I believe FZ never owned this guitar - a 12 Hagstrom was auctioned as ex-Zappa in 1995 at Bonhams.