I'm listening to "How to Hack a Web Server," by CBT Nuggets: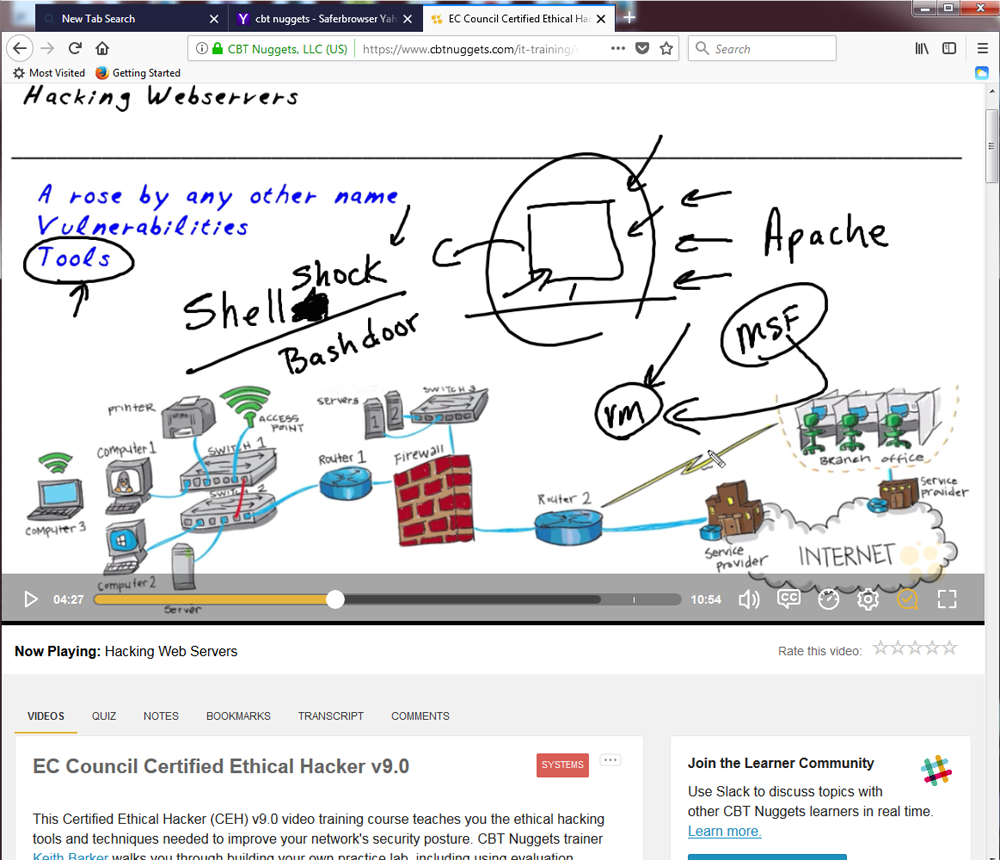 You can get a FREE WEEK at this great computer training site...
The fun course above is CERTIFIED ETHICAL HACKING where hacking is taught in an organized way, as a side bennie it's fun to watch a web server, or even a Windows domain controller get hacked to shreds right before your eyes
"Plasma TV's 5999.00, naa, that's too much, let me change that to 5.99...yes, that's better, and I'll order two, one for my brother-in-law..."
To get a free week, sign up here:
https://www.cbtnuggets.com/signup
Here's a link to Certified Ethical Hacking V9 once you get signed up:
https://www.cbtnuggets.com/it-training/ ... -hacker-v9
(Of course there's networking courses, server courses. programming courses, or maybe someone just wants to learn a version of Windows, such as 10 for example, to get introduced to computers, or to get the most out of it...courses are for any level).
Have fun