Gray_Ghost wrote:
getting knee deep in the sea and doing a little therapeutic screaming,
That's half the fun of backyard astronomy... getting out there
_______________________
With me it started with the Persieds in about 1994. I saw an "Astronomy" magazine with an article about how to see them. I found a field and discovered it was peaceful, and pretty.
The magazine has an "all sky map" and I started looking for constellations. It was summer so I found Cygnus high overhead, then started working my way from there, Aquila, Sagg to the south, and Cephus etc to the north, and kept building, connecting "new" constellations to familiar ones until a year went by and I had the whole sky. I've never seen the southern sky.
After a while I got a pair of 8x56 binocs and started looking for M objects, clusters M7 and M8 were my first.
Then I saw an ad in the newspaper for a used 8" Schmidtt-Cassegrain, non-computerized, but with quartz drive so it could track. It was 3500 new, and pristine, so the guy wanted 1600 (usd), but 800 was the top of my budget. I said "It's beautiful, and so worth it, but I only have 800, (he didn't know how to use it so it had only been out 4 times)." He waited untill I got all the way down his driveway and my hand was on my car door and he said, "Hey, wait." And I got it for 900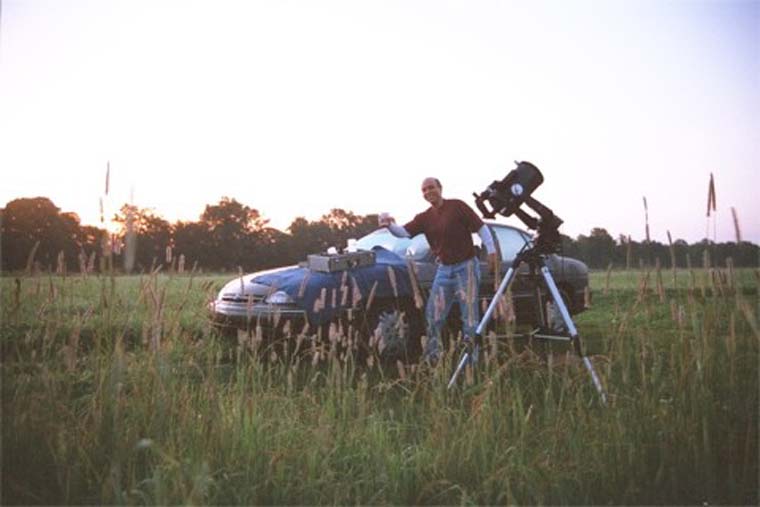 (Developing skill: Coffee still hot all the way through dawn
).
My first five times out I thought I made a big mistake, I couldn't find anything at all, I suffered.
Well, you know men, we won't read the instructions, but I finally did: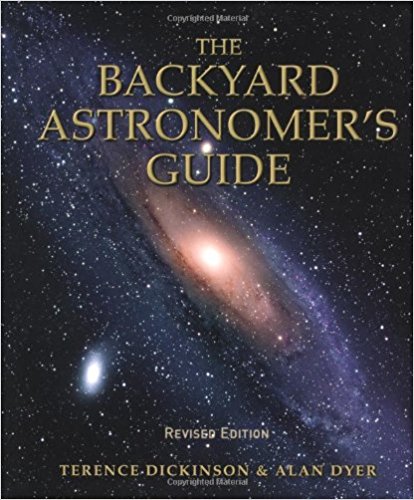 It's the only book for a beginner such as myself
Which taught me I needed one of these Super-wide field, 2" eyepieces: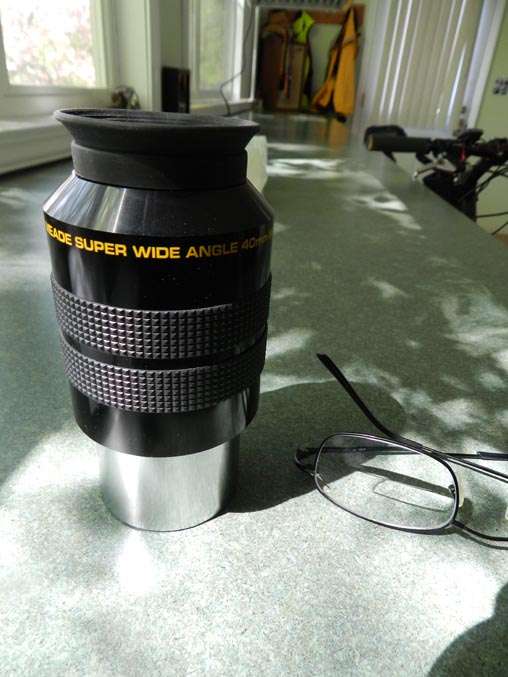 It was 300$ so it was a risk, lol...
And the first night out I started knocking down targets, 30 seconds max to find any of the brighter M objects, (It took a year to stop "seeing through" the fainter ones). The difference was this had a 1.3 degree field of view on my 1675mm scope, instead of about a .5 degree or so of the stock eyepieces...this put a lot of black space around the targets and made them stand out...like going to a movie instead of trying to watch TV through a keyhole.
I was on my way
And that's how it happened for me