CNN News
MSNBC News
Fox News
CBS News
NBC News
ABC News
They all used to feed from
News Corporation news
, who filtered out events (like the daily American bombing victims so the D's and R's could keep bombing for their rich donors who make boo-goo bucks on wars), and added distractions to keep Americans from thinking about anything that matters....
...but then Disney bought News Corp, so now it's more appropriately named:
Disney News
You can't make this stuff up
---------------------------------------------------------------------------------------------
BTW
...The product of news is not news; The product of news shows is high viewership numbers to sell to their sponsors...another reason not to put the daily bombing victims on, Americans don't want to be reminded of the thousands of victims of their bombing, they'd just change the channel and the "news" program would lose high viewer numbers to sell to their sponsors. Unless a bomb goes off here, we look at that 2 weeks.
That's right folks, don't touch that dial!
"And that's the truth." -GR
Edited later:
For example... Why is constant coverage of impeachment a distraction, something to keep Americans thinking about anything that matters?
Consider what is not being told:
What would be the overall difference if Pence were president, the major kowtowing to the rich would continue.
Constant drone strikes and bombing killing innocents in multiple countries, creating heartache and anti-Americanism and blowback would continue.
And if we're thinking about impeachment, we can't be thinking about, for example:
1. That we are still spending 750 Billion on military
2. That we are still borrowing from our grandkids to spend a trillion dollars on ILLEGAL thermonuclear weapons upgrades.
3. That we are still donating hundreds of billions of dollars to profits of health insurance companies.
4. That we are still in NAFTA and WTO which is holding our jobs in cheap sweatshops overseas; rather than having all the jobs back with employment and pay raises and benefits returning...as well as restoring the Mexican economy so 10 million Mexicans that were forced here when NAFTA crashed Mexico's economy can return home to their families and farms where they'd rather live.
5. That we are still killing the planet, possibly eliminating the human race for short tern profits to the rich.
6. Related to 5, that according to latest UN figures, 54% of greenhouse gas emissions are caused by raising livestock for slaughter. And that 91% of rainforest destruction is to support raising livestock for slaughter, and that 75% of hospitalizations and death from chronic disease (heart disease, cancer, diabetes, etc.), is primarily by ingesting meat and dairy and processed foods, (smoking is second)....a definite no-no for news channels because they get money from these ads, and a buzzkill for high viewership numbers because people don't want to hear it. Heart disease alone is equal to 4 jumbo jets crashing each hour...4 jets crashing an hour would make the news, but keep the obesity and chronic disease epidemics going!
7. Related.... They'll have ads and info for installing water savers that can save 47 gallons a week...no loss of sponsorship there...but it takes 600 gallons of water to produce 1/4 pound of beef-and we have beef product adds that bring in money...better to leave the water shortage/chronic disease epidemic info out; install those water savers!
Those are a few examples.
It's much better to have people in an Impeach trump distraction, impeached or not they'll be no change in the status quo for the rich, AND the democrats can dupe their base into thinking democrats (who also fuck them in the face), are good becausae they're attacking trumo....AND IMPEACHMENT IS GOOD FOR VIEWERSHIP RATINGS....so impeachment distraction is a win-win-win-win-win for the rich....lol, who just happen to own the stations.
Don't be played by the rich...find your own news, it's all over the net...
here's one informative place
...
here's another
BTW: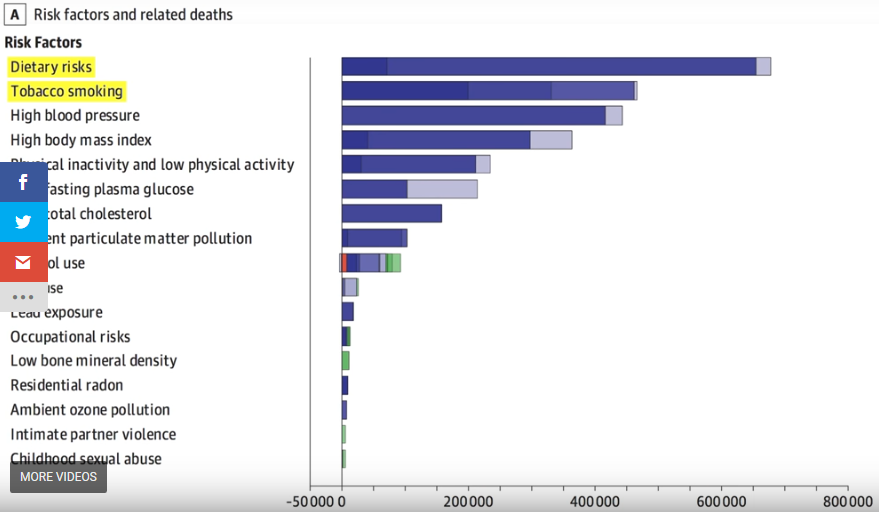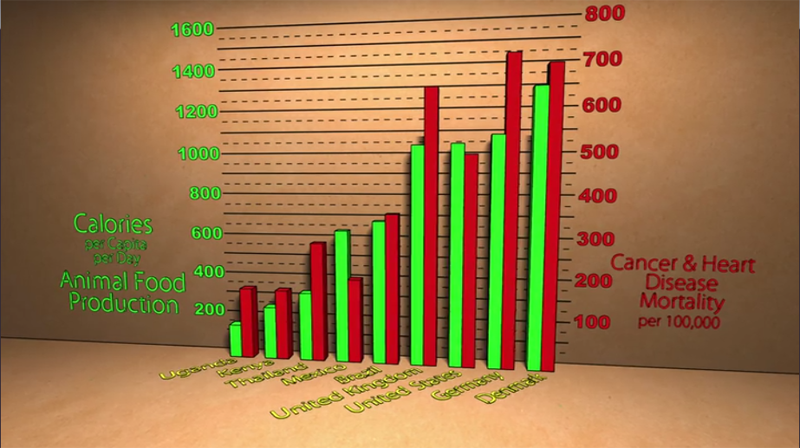 Lol, truth is truth; don't shoot me, I'm just the messenger.