Lol, or perhaps this should be in the What Are You Listening to Right Now thread...
...MD's for daily bike rides...
...bottom three rows are what I'm listening to this week,
(two or three new ones cycle in/out every few days, for a bout a week turnover.
The top two rows are some of the constants, being programmed for when I'm
old enough for my rocking chair. Since I only listen to those albums on certain routes,
I'll be able to plug them in in my geriatric years and be back by the lakes bike riding.
It's amazing how well it works, starting the albums at the same point on the same
route means different songs get different scenery memory.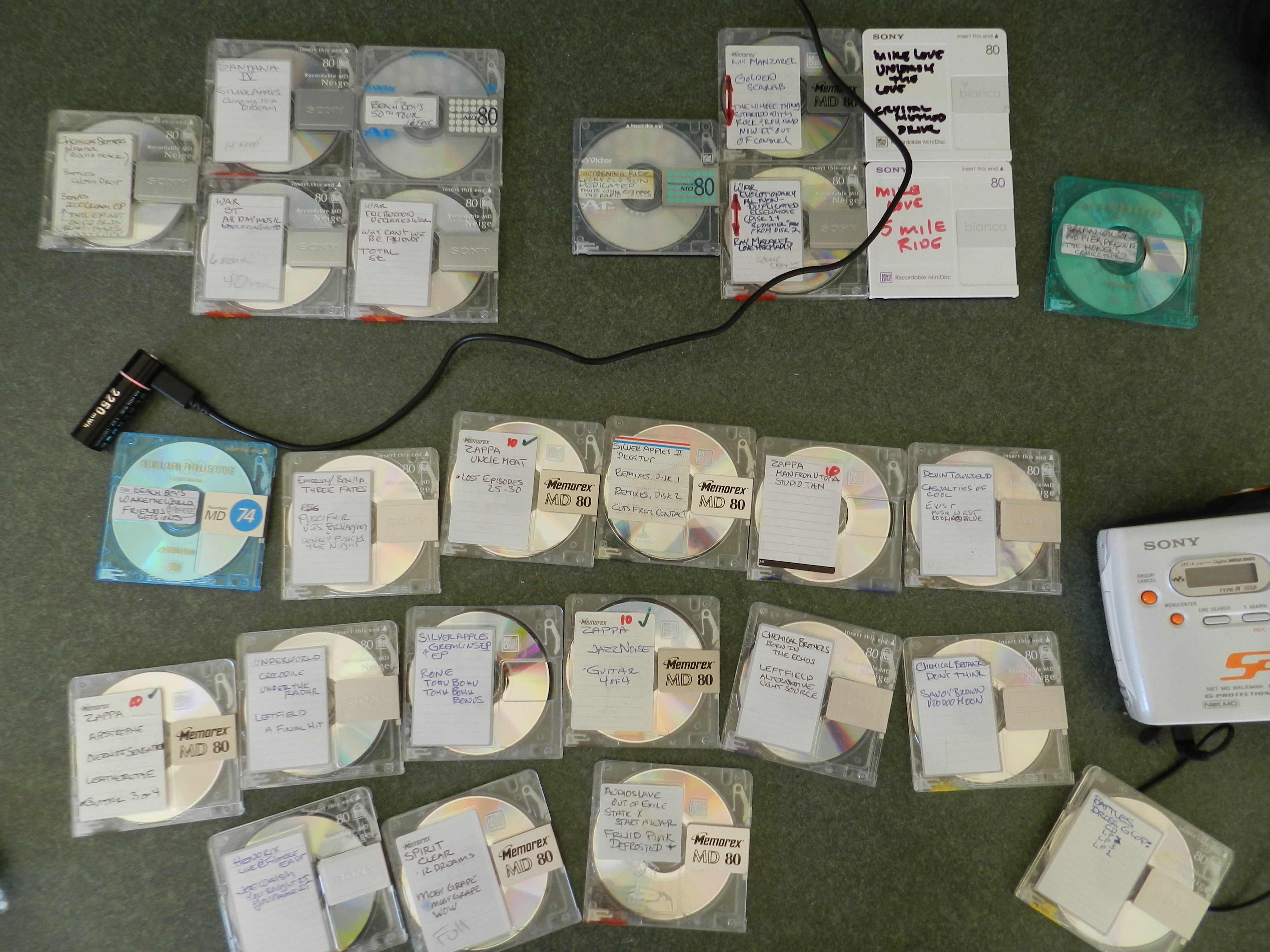 Then below is the ammo chest...each stack of music is color coded by year so I can find things fast.
There are 17 years of music here, then the large stack on top right (in gold), is the Frank
Zappa collection, and below it on the second shelf right (in colored), is the Beach Boys collection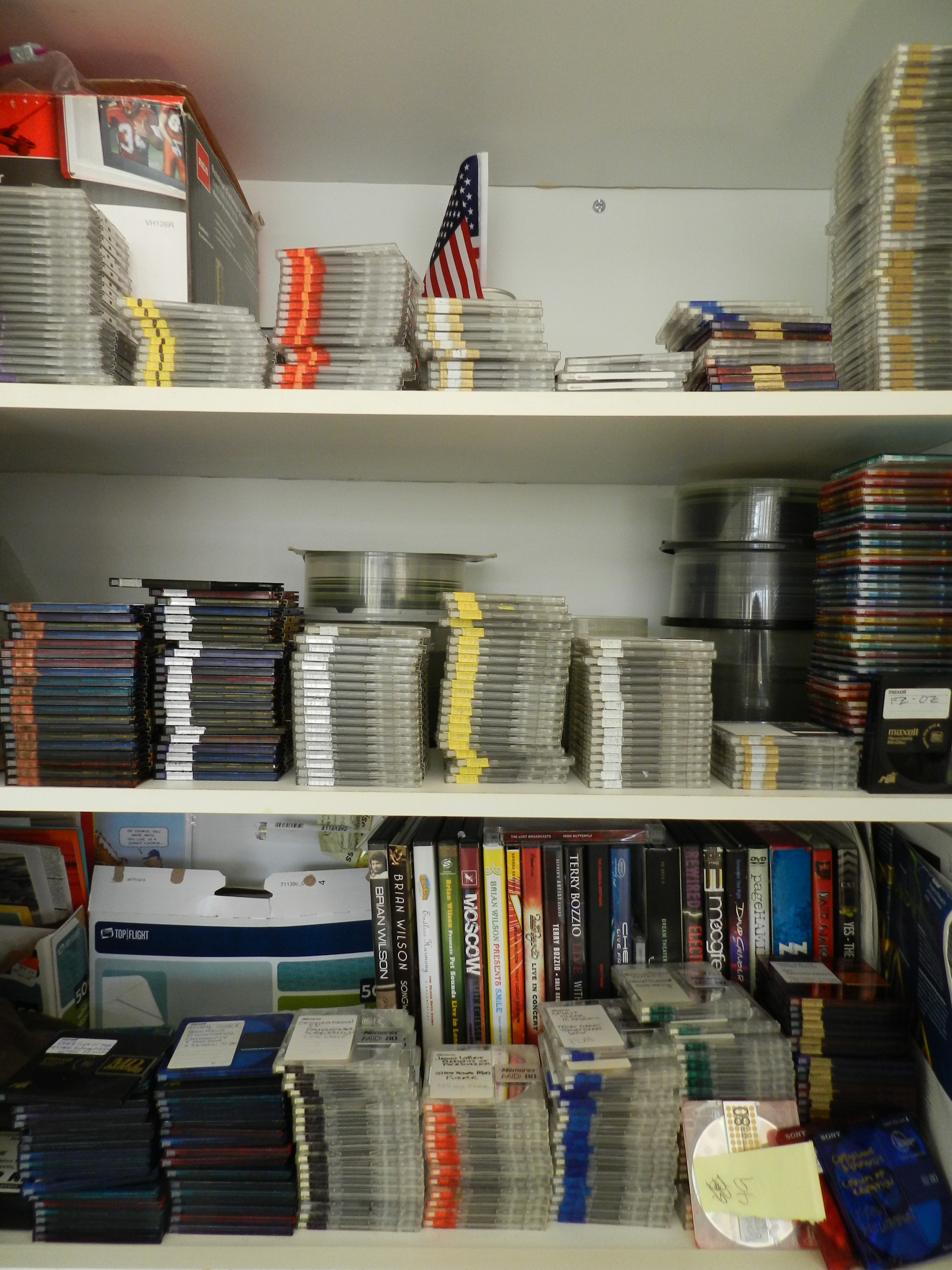 Lol...and for us "rrrrrregular folk"...