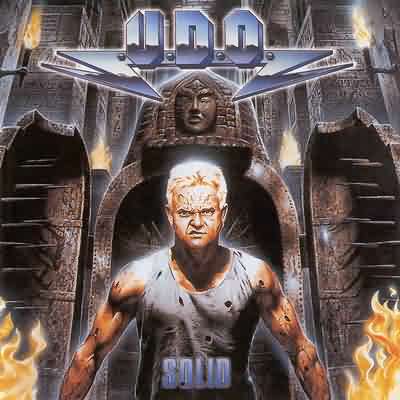 Solid(1997) is U.D.O.'s fifth album. It is the first in six years when Udo Dirkschneider put the band on hiatus and reunited with Accept.
Accept's drummer Stefan Kaufmann joined U.D.O. as a guitar player on this album. Guitarist Fitty Weinhold and guitarist Jürgen Graf from Bullet, were hired as new members.
The album was recorded and mixed at ROXX Studios in Pulheim.
Udo Dirkschneider: vocals
Stefan Kaufmann: guitar
Jürgen Graf: guitar
Fitty Wienhold: bass guitar
Stefan Schwarzmann: drums