US police shoot deaf man 'ignoring commands'



A deaf man has been shot and killed by Oklahoma City police officers as he approached them holding a metal pipe.
The two officers did not hear neighbours shouting "he can't hear you", before opening fire, police captain Bo Mathews said.
Magdiel Sanchez, 35, was fatally shot on Tuesday evening as police were investigating a hit and run.
The shooting is being investigated by city homicide detectives to determine if it was legally justified.
"In those situations, very volatile situations, you have a weapon out, you can get what they call tunnel vision," Cpt Mathews said, adding that Sanchez was about 15 ft (4.5m) away when both officers fired their weapons simultaneously.
Eight-year veteran Sgt Christopher Barnes fired his handgun at the same exact moment Lt Matthew Lindsey fired a Taser, witnesses told police.
"You can really lock in to just the person that has the weapon that'd be the threat against you," Cpt Mathews added, explaining why officers did not respond to the shouts of about a half dozen bystanders screaming that Sanchez was deaf.
The 2ft (0.6m) pipe that Sanchez was holding as he sat on his porch was initially described to officers as a stick.
Neighbours say that Sanchez, who was non-verbal, would use the pipe and his hands to communicate and also to protect against stray dogs near his home where he lived with his father.
Sanchez's father, who drove the hit and run vehicle, later confirmed that his son was deaf.
Police say the victim had no known criminal history.
Sgt Barnes, who fired his handgun, has been placed on administrative leave, pending an investigation. The first officer on scene, Lt Lindsey, will remain on active duty. Neither officer was wearing a body camera.
This is not the first shooting to draw attention to Oklahoma police in recent years.
In a 2015 a Tulsa volunteer deputy shot a man who had already been subdued. The officer, who received a four-year sentence, claimed that he attempted to fire his Taser but mistakenly used his pistol.
In May a white policewoman was acquitted of shooting an unarmed black man whose hands were raised in the air at the time.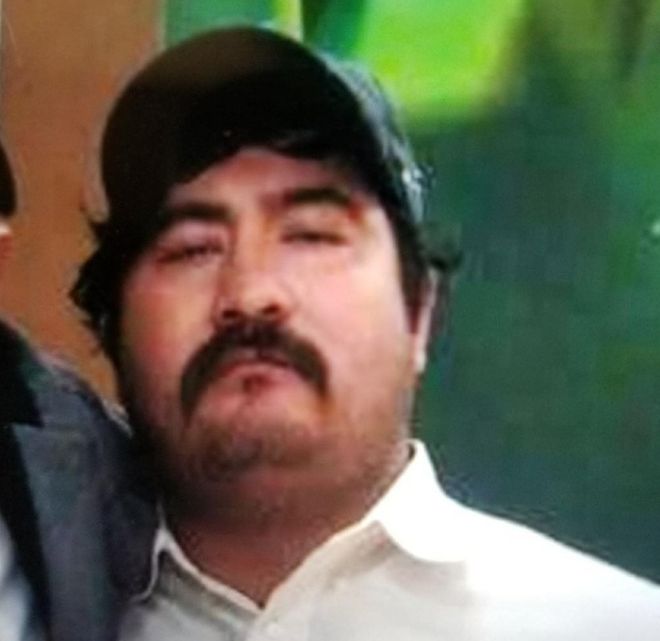 http://www.bbc.com/news/world-us-canada-41351249