Ann Sarnoff named chair and CEO of Warner Bros.
She is the first woman to run the studio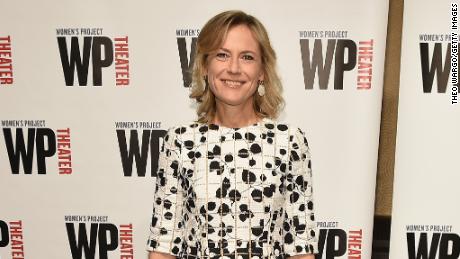 New York (CNN Business)
Ann Sarnoff is about to become the new chair and CEO of Warner Bros. -- and the first female chief in the studio's storied history.
Sarnoff's appointment was announced on Monday by John Stankey, the CEO of WarnerMedia, which is also the parent company of CNN Business.
Sarnoff is currently the president of BBC Studios Americas, with about a decade of experience at the BBC. She previously held executive roles at Dow Jones, the Women's National Basketball Association, and Viacom.
"She brings a consistent and proven track record of innovation, creativity and business results to lead an incredibly successful studio to its next chapter of growth," Stankey said in a statement.
The announcement comes three months after the previous head of the movie and TV studio, Kevin Tsujihara, stepped down amid an investigation into allegations about an improper relationship with an actress.
At the time, Tsujihara said he was proud of his decades of work at Warner Bros. but believed that "my continued leadership could be a distraction and an obstacle to the company's continued success."
Stankey thanked him for his service and said "Kevin acknowledges that his mistakes are inconsistent with the Company's leadership expectations and could impact the Company's ability to execute going forward."
While WarnerMedia searched for a new CEO, the studio was managed by three of its top executives -- Toby Emmerich, Peter Roth, and Kim Williams.
A company spokesman said Monday that all three will remain in their roles, reporting up to Sarnoff.
Stankey thanked them on Monday and said "it's clear that Ann becomes part of a team that is second-to-none."