Wasn't too much here, official count is 18 inches (1/2 meter), but I think it was more like a foot. I wore a pulse monitor and figured out one hour of shoveling is like one hour of bike riding: 430 calories. I think south, (like gypsy and Philly), may have gotten more, (hi gypsy, sometimes I have to work by the J in New Jersey, lol).
No real drama photos, but here's a cruise around the neighborhood...
Lol, METHOD ONE, and METHOD TWO>>>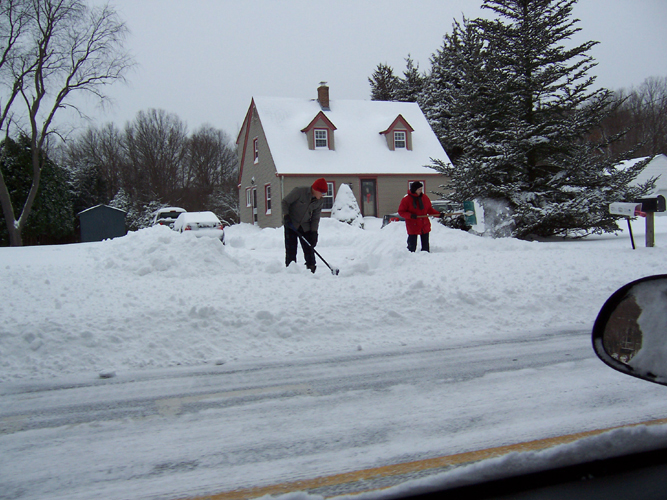 ABOVE, Method 1, BELOW, Method 2: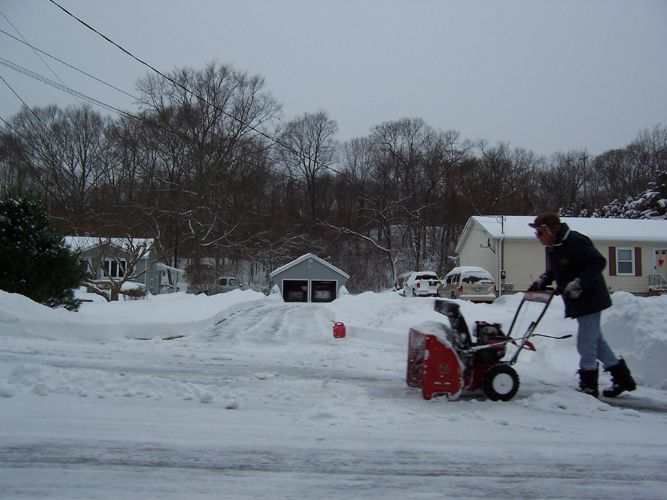 Looks like last nights wind was a little much for this tree, (look at the swirl of snow around the bottom, it looks like it was planted at the time of the 'swirl formation' so the break must have been this morning...
A peaceful rest...