Paula White: Trump's televangelist in the White House
Pat Bagley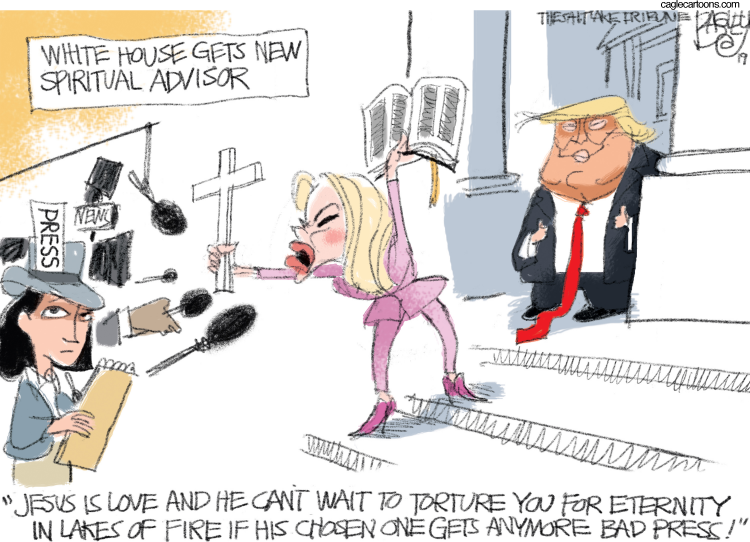 Washington (CNN)It was "Power Night" at the City of Destiny church on Sunday and Pastor Paula White was urging her congregation to pony up.
"I want you to hear from God. God already spoke to me what I'm going to write out. You're going to write your checks to Paula White Ministries," White preached. "If God tells you to give $12.99, do it. Whatever the Holy Spirit speaks to you. If you need to give by credit card, do so."
White regularly urges those in her pews to donate to her ministry, promising that God will bless them with wealth and "visions" in return. She sometimes warns her followers that their "dream will die" if they don't.
This time, the televangelist was doing it as a newly minted White House official.
White, President Donald Trump's longtime spiritual adviser, joined the White House staff last week to lead the Faith and Opportunity Initiative, a division of the Office of Public Liaison. Her role will primarily be to solicit input from religious groups on White House initiatives and to maintain Trump's strong ties to the religious leaders who support him.
more here
https://www.cnn.com/2019/11/07/politics/paula-white-televangelist-white-house/index.html