No more free hours (worked after I retire), at work...
At my job, as with probably a lot of other jobs, there is the management principle that to apply more pressure on employees is to get more work out of them.
I suppose there may be some truth in this but only to a point...after saturation, there is more work than the group is staffed for, and applying more pressure cannot expand the ability of the group any more to cover it...in fact stressing more in an impossible task leads to mistakes, some bad mistakes too, big cost or bodily injury.
My job has taken micromanagement to a science, and the chain of their management is mostly each level transferring blame and responsibility to the layers below.
Sure, I've been taking things a lot lighter in recent years at work as I came to recognize we are past saturation by design...so I shouldn't fuck up my life trying to help finish what can never be finished in a day at work...
...but my random thought was I have a new reason to let stress put on me roll off with as little effect as possible, my work ethic keeps me busy...Have a look at this picture...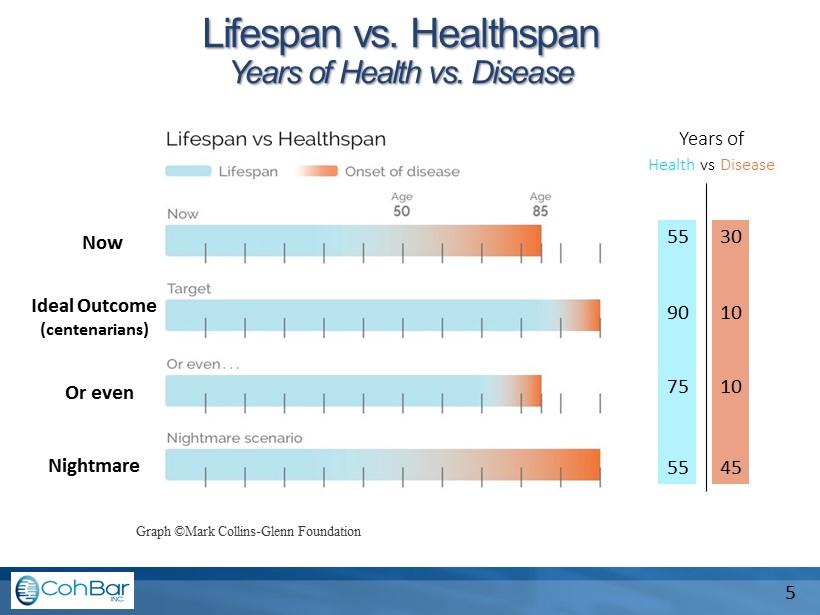 So I've been looking at Telomere lengths and also chronic inflammation as major factors in life expectancy, health span: disease spans...
...and what's emerging is yes smoking is #1 king, you age three years for every year you smoke as your disease span further displaces your health span...
...BUT #2 is stress...not food or exercise although you gotta have those too... Stress #2, right behind smoking, who woulda thought.
So last Friday I had to put off a gazillion dollar account and then also an important whiner call came in, but I could get to neither Friday cuz of two other places, I called and asked my boss to decide which to go first tomorrow and he went through a couple of impossible suggestions and finally copped out, passed the blame and responsibility down, and said, "just manage your territory." to which I calmly said ok, and we hung up.
...and 20 minutes later I texted him and asked him who he [and his bosses] wanted the hollering emails from next Tuesday when I'm not there, Roberto or Anthony...
To which he told me which place to go, and I pushed the decision-responsibility-blame-
and accompanying Stress
back up off of me and on to him from whens it came.
Cuz if stress is number 2 then applying more stress for more work will change what my life looks like later...and I'm not getting paid for those hours, I'm only getting paid for now.
So now I gave a good health reason to let it roll off me, that's the only way it can be harmless.
No more free work, even if I'm postponing it for later down my life
My random thought for the day
Worrying about your lifespan is the number one killer. Believing silly graphs is number two.
Oh, and taking up precious time deciding how to define the word "stress" takes 20 years off of your life.
Of course, some might say the biggest killer is slaving away for the man, either out of fear or out of your own selfish pursuit of status/money.