Hi zaigoat, welcome back
Nice cartoon MNG...
Mr. Nice Guy wrote:
Sean Delonas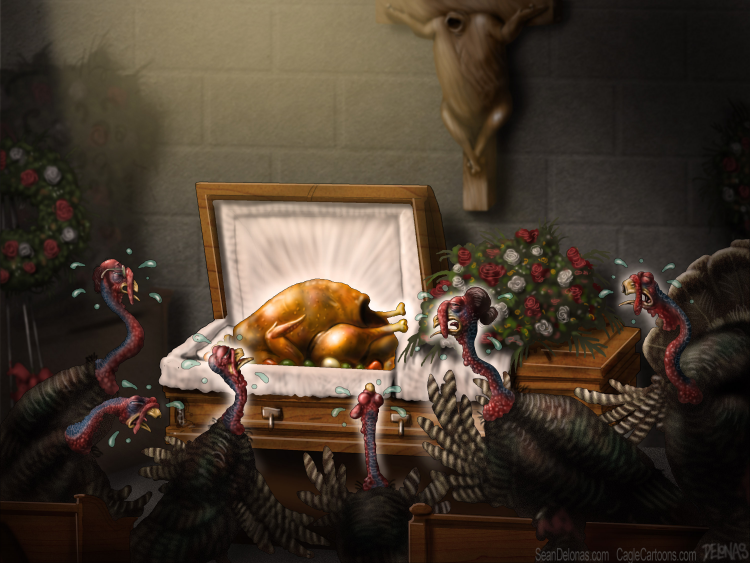 ..I saw a PBS Nature show on how smart crows are,
teaching their kids stuff about

specific

people,
etc...
The show ended with an actual film of a crow funeral, (I couldn't find it on line)....
They had a camera on the ground with a dead crow in the foreground, in the background was a huge tree.
A hundred crows came and landed in the tree in silence, and then they took off...in silence.
The narrator was saying this implies a funeral because when a flock comes to a tree like that they make a racket, and always when taking off...but these were silent.
Here's another crow funeral
...and here's another crow funeral...I think these are silent
Here's a similar account...
Renato Piereck4 years ago
"I once saw a crow funeral in Alaska, only all the crows were silent. Hundreds of them, congregating on a forest around the dead one, then they all flew away without making a nose."
and another
Some are questioning if it's a funeral
, or birds "experiencing emotion... learning about danger and death, or re-evaluating the social hierarchy"...