Smoothie base ...about to add tomato juice and take it out for a spin...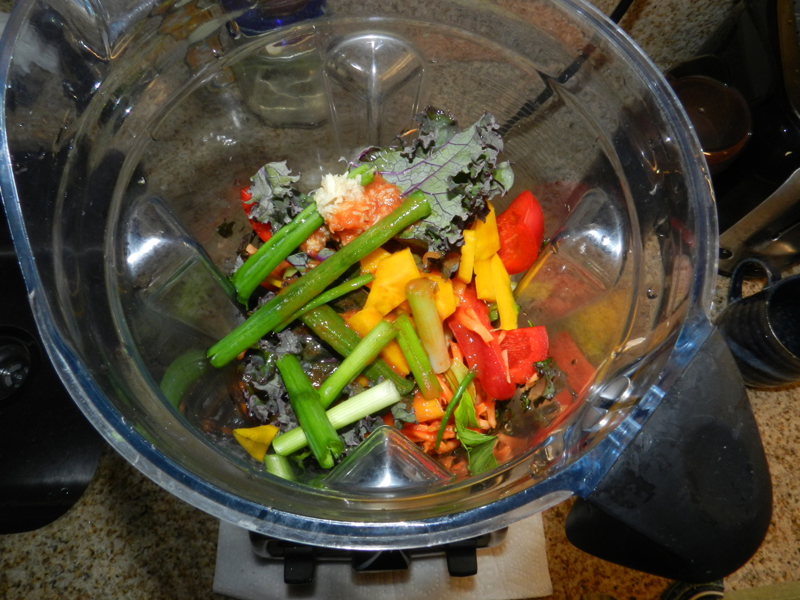 It came out pretty good but needed more horseradish, and a half a jalapeño.
3 kale leaves, chop and hold 30 mins for sulforaphane to form
2 small cans tomato juice, (I used V8)
1/2 lemon
carrots
3 scallions
1/2 bell pepper
1/2 jalapeño
good dollop horseradish
1/4 beet (I used golden, but red phine...
2 small celery centers w'leaves
handful fresh parsley
kicks ass