Milton Bradley wrote:
cory1984 wrote:
I fuckin' love that book!
Particularly the chapter called "Water" and his opening paragraphs of arriving at the mouse-occupied trailer home which would be his living space for his time as a park ranger in the middle of nowhere. Excerpts of this book I've recorded myself reading aloud just for the fuck of it. There is also another lengthy story about a guy who gets swindled into digging for gold that actually doesn't exist.
So I gave it a try...
And then of course I had to do
Which of course led to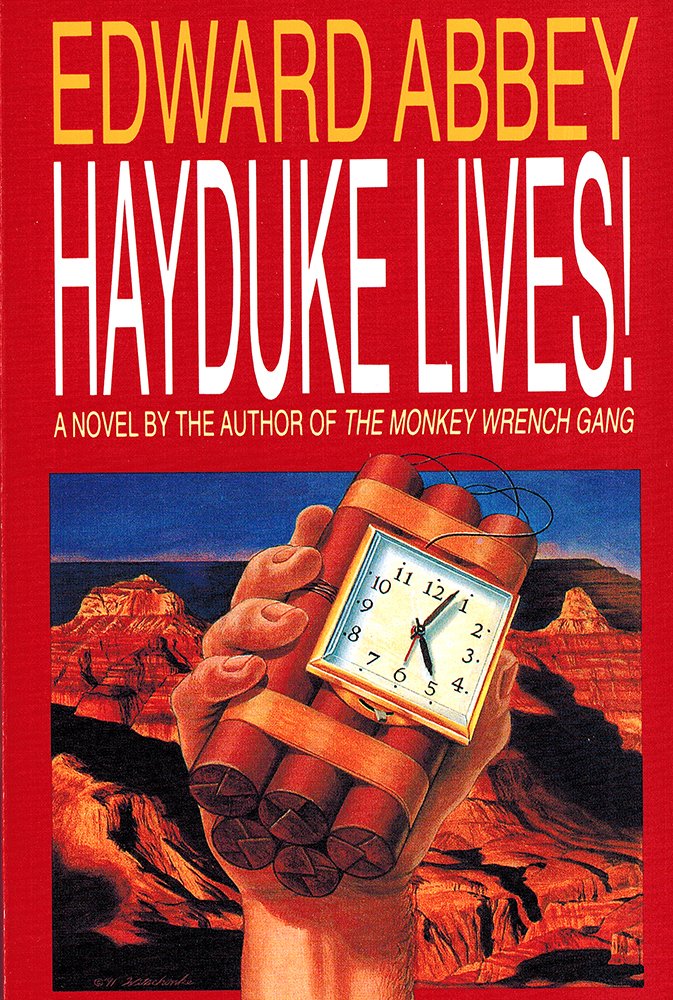 Lol,
Doc reads the newspapers and watches the TV News - anybody who does that will believe anything...
(And he saw that in the 60's when the media was owned by 1200
different
companies. What would he write today now that we're down to 5, and with all "the News" coming from the same
Newscorp/20th Century Fox
, and now bought by, lol,
Walt Disney
, no friends you can't make this shit up. Many think the product of The News is information; the product news is high viewership numbers to attract a lot of sponsorship dollars - just like I Love Lucy...and that's the news....that's right folks don't touch that dial, lol).
What would Abbey write today...
Abbey Lives
I liked it in Heyduke Lives when he found the copy of The Monkey Wrench Gang in the cave
And then this one crashed in on my Abbey discovery tour, this series is fucking priceless...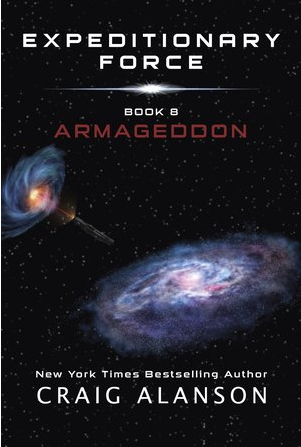 And now I'm back on track and a few chapters into
Thanks gents for posting the Abbey books
Surprised he didn't have even a little cheapo reflector in the trailer, the desert stars are unbelievable, you almost don't even need a telescope! The stars so brilliant, and if its not a star there its jet black, right up to the edge of the stars, the Andromeda Galaxy just hangs there naked eye, and the Milky Way looks like a solid object, like a bar you could just reach up and grab and move across the sky(: Nothing like anything I've ever seen anywhere in light polluted New England.
One of my dreams for retirement is a camper to see the Nat'l Parks, and a lot of that will be desert. Being able to go without having to "go back home next week" seems like a dream. I don't want to have to be home 'till august...or September...or November...
I've been out there maybe 5 times, some of the places in the book. Lol, one time I pulled into Jacob Lake on Empty, I was so distracted by my girl, my camera and the desert, I forgot about gas...luckily I looked down at the gauge. You gotta keep the a gallon of water each and the tank full cuz it can be a hundred miles between open gas stations...or more if it's at night. Lol, I didn't tell her I almost baked her, lol!
It was a heat wave, it was 120f/49c this day.
They really did blow shit up.
______________________________
More from the desert
More on desert stars...you can hook up with a local astronomy club and go to their favorite spot, Here with the LVAS (Las Vegas), about an hour and a half north of vegas on the north side of MT Charlestown, this is about 7000 feet up, so the stars are pretty much mind numbing....and on top of that in the background is a 25 inch mirror dobsonian, from which dust lanes in other galaxys look like pictures in a book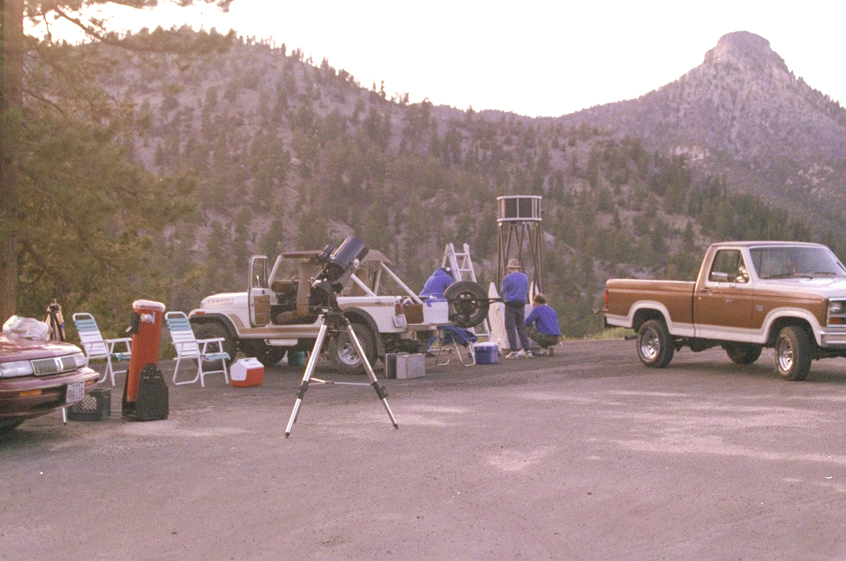 ...these plants were weird because they were thick skinned to hold water. If you picked up the dirt it would just crumble into dust and fall through your fingers, no moisture at all, (average days over 110f/43c).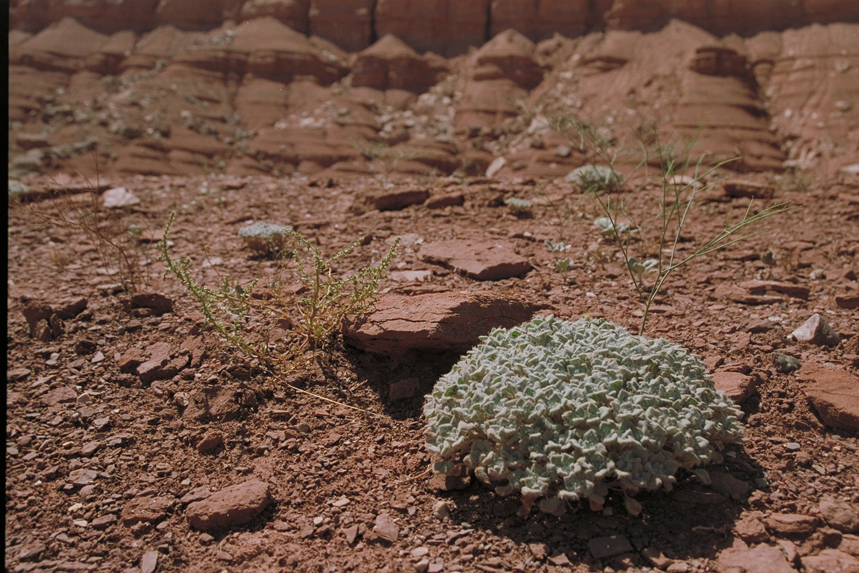 You can find all kinds of fun things in the desert... The rule is if either one see's a good photo everything stops, the car, the conversation, and all heart from both goes into the photo...lol even sometimes when the other person doesn't see it or even doesn't think it will be good...rules are rules, everything stops and you go do the photo
Wow, lookit that sun backlighting that scene...go run up there and I'll catch it coming through your hair....then when I looked in the viewfinder I couldn't believe what the sun was doing to her outline...lol OMG, wait'll you see this one...I got so excited I cut off her feet...dumbass!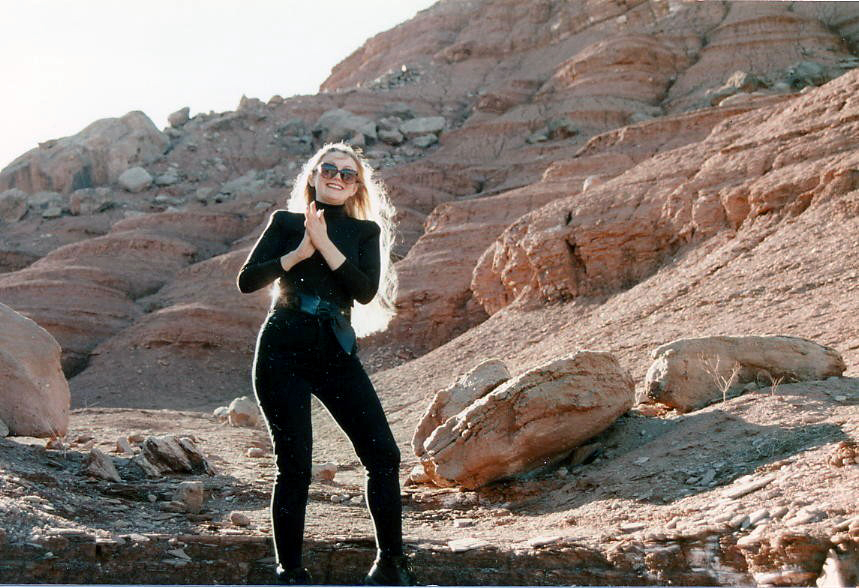 Still a good shot though
Faces in the desert...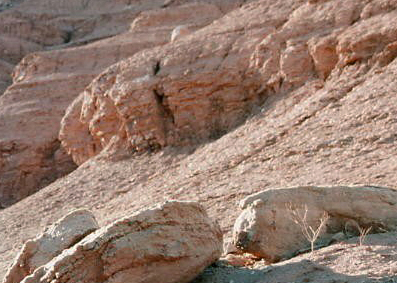 Lol, rules are rules