I got to The Vinyl Frontier at 7:45am. The store was supposed to open at 8am. I figured there might be a few people waiting to get in, but there were about 25 ahead of me...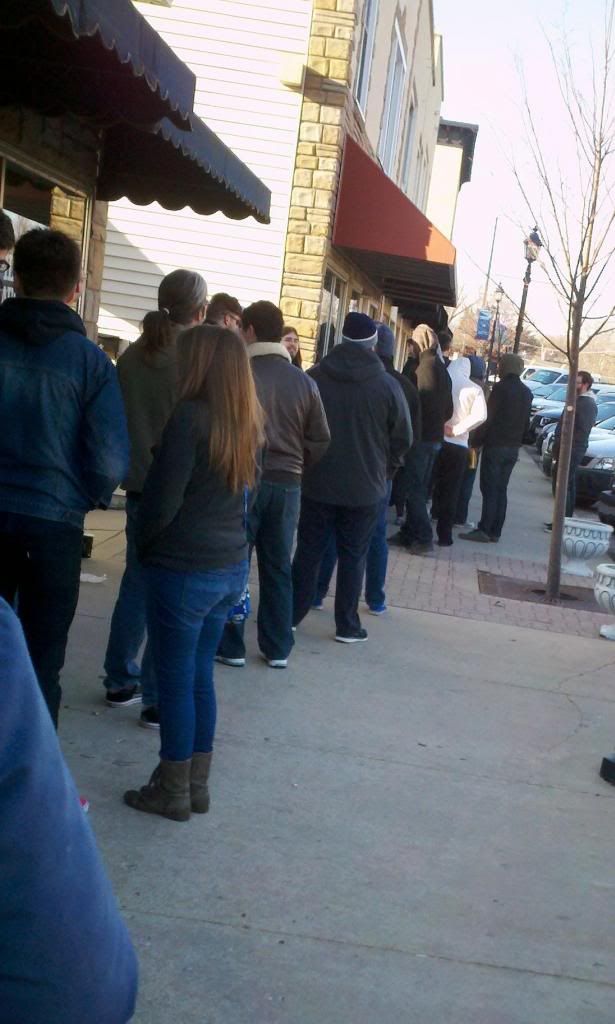 It wasn't long after that when some people checking Facebook had found out that a big shipment of RSD stuff was supposed to be sent to the owner's house that morning and hadn't arrived yet. It was chilly, maybe 40 F outside and it looked like very few people expected to spend alot of time waiting. By 9am, the guy arrived with the goods...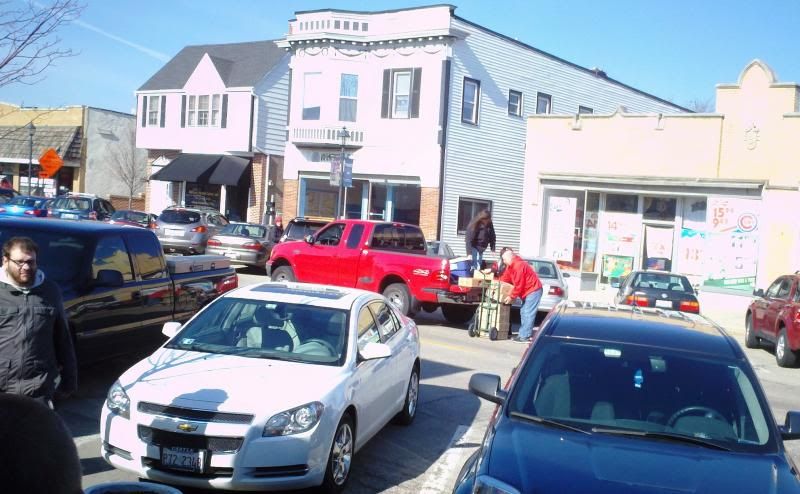 They loaded the stuff off the truck and I was thinking that after an hour and a half wait, I'd be in. But, they unpacked the boxes and stickered em while we waited, all the way til about 10:15am.
There was no order once the doors opened, it was a bum rush. Being the 25th, I didn't have much chance, but I did OK. I got within about 10 feet of the 45s, saw the FZ one and caught the clerk's attention, but he wouldn't play favorites and hand one to me. So, I just shouted "Someone send a Zappa back here!". And they did! Here's what I ended up with: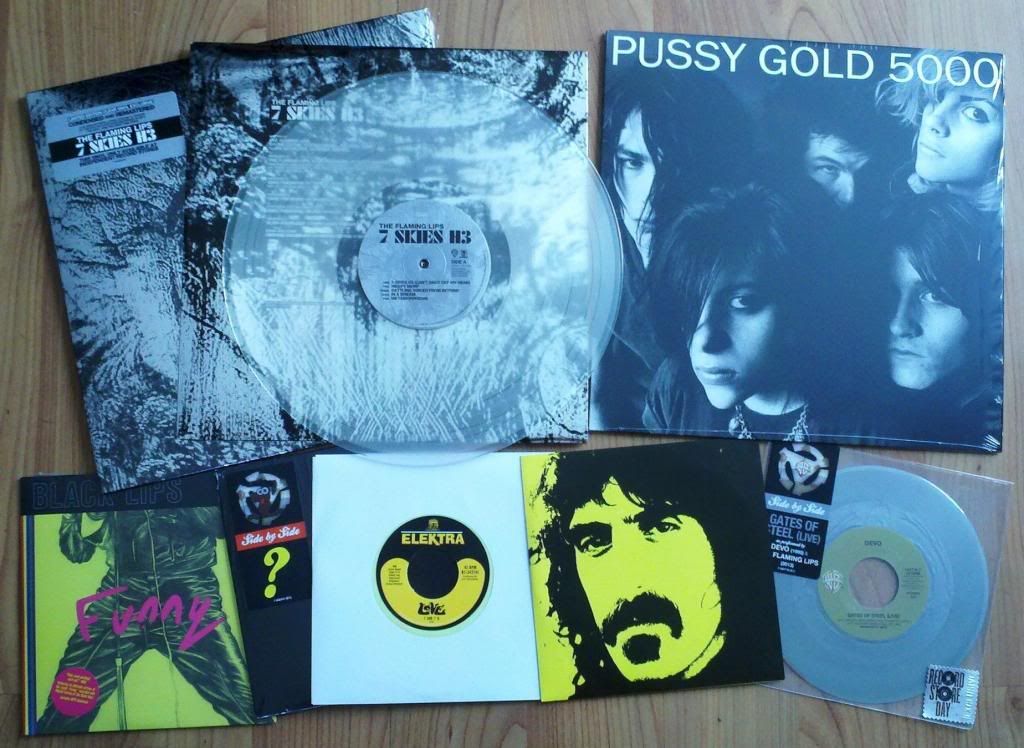 The "?" 45 was a mystery side-by-side like the clear 45 on the right in which Devo and Flaming Lips each play their own version of the same song. The "?" side-by-side was Love on one side and Rush on the other side each playing 7 and 7 Is, yellow vinyl which looks kinda white in the pic.
I didn't get everything I wanted of course. Kinda hoped I'd get the new live-in-Chicago Tame Impala and the re-release of Of Montreal's Satanic Panic in the Attic.
Next year, I'm bringing a chair and a warmer coat!