KAPT.KIIIRK wrote:
A friend has asked me to co-host a "feature record" show using Hot Rats as the featured record, on KDRT, 95.7 FM Davis, CA. on your streaming dial.. It's an hour show at a time when we can trick 'em into thinking FZ' music is the answer to all their problems.
As a young vaquero, his traditional music was muy buena!
Any serious q's, comments or observations on the Hot Rats album/CD will be appreciated, as long as we remember we're trying to get new fans and more recognition for FZ!
Thanks y'all,
Trend... oops! No really it's Lirk.
I mean Kirk! With two more eyes, a ship, Kapt. & crew too!
Ya , that'll fix it.... That's all folk's!
I must say that the response to your question is pathetic for a "Zappa Forum"... Maybe it's time for Ahmet to wipe out this cesspool after all, as brainpang suggested over at Zappateers... Anyways - about Hot Rats...
- Maybe Zappa's most iconic title and cover design, as witnessed by several parodies and paraphrases, such as --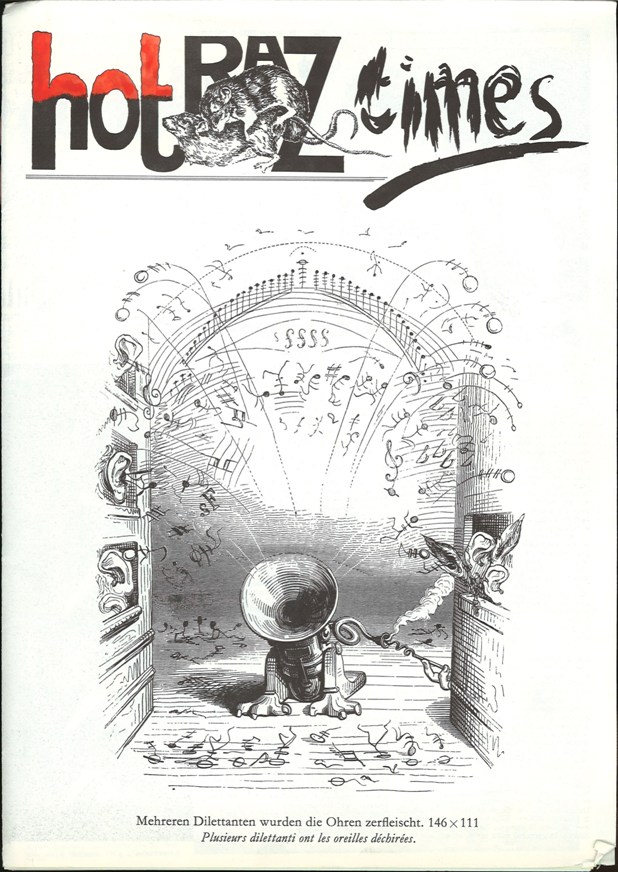 - The title is of course an antonym to "cool cats", and I've always felt that Zappa was distancing himself from the cool hipsters of jazz - like Miles Davis - with the gothic and scatological implications of the title for his first proper solo album
- And yet it's reportedly the only Zappa record approved by English hipsters in the late Sixties and early Seventies
- A favourite among fans, but many hard-core Zappaphiles prefer other albums from the same era, such as Burnt Weeny Sandwich. I think the reason is that Hot Rats is a record of its time, as much as Zappa record. The long guitar solos were incredibly hip in 1969 to an audience of Hendrix and Cream fans, but the statistical density of something like BWS is somewhat higher, and thus appeals even more to the hard-cores
- Check out the The Gumbo Variations for an example of a vamp that is soooo Sixties it's incredible that Zappa the hippie critic wrote it. Imagine hot hippie girls and boys in leather jackets with fringes (much like Ian Underwood's outfit at the time) grooving to The Gumbo Variations - it's perfect for the 1966-69 hippie type of "free" dancing with waving hands and hair that was so "in" at the time and looks so corny and "rebelling middle-class" in hindsight...
- Hot Rats is of course notable for Zappa's long guitar improvisations, but also for some significant collaborations - with Ian Underwood, Captain Beefheart, Sugarcane Harris and Jean-Luc Ponty among others
- The genius of the record is the combination of really good music writing - Peaches En Regalia, Little Umbrellas, It Must Be A Camel - and hot improvisations + great musicians throughout
- The recent Universal CD returns to the original LP master tapes, and is possibly the best version ever, but the old CD is also very enjoyable, with different mixes and an extended version of The Gumbo Variations
- In every version and every way - Hot Rats is a timeless Zappa classic!
_________________
If I'm not alone... I wonder if I've been asleep?